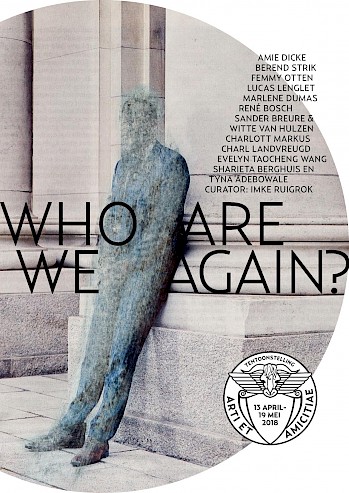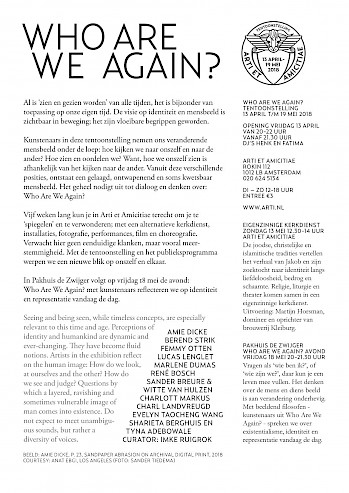 Who Are We Again?
Opening: Friday, April 13 From 20.00 at Arti et Amicitiae.
Artists: Amie Dicke, Berend Strik, Charl Landvreugd, Charlott Markus, Evelyn Taocheng Wang, Femmy Otten, Lucas Lenglet, Marlene Dumas, René Bosch, Sander Breure & Witte van Hulzen, Sharieta Berghuis en Tyna Adebowale.
Curator: Imke Ruigrok
"Seeing and being seen, while timeless concepts, are especially relevant to this time and age. Perceptions of identity and humankind are dynamic and ever-changing. They have become fluid notions.
Artists in the exhibition reflect on the human image: How do we look, at ourselves and the other? How do we see and judge? Questions by which a layered, ravishing and sometimes vulnerable image of man comes into existence. Do not expect to meet unambiguous sounds, but rather a diversity of voices."
_____________________________________________________
Exhibition can be seen from April 13 to May 19, 2018.
Arti et Amicitiae
Rokin 112, 1012 LB Amsterdam
www.arti.nl
Tuesday – Sunday 12.00 -18.00
Entrance fee €3,-