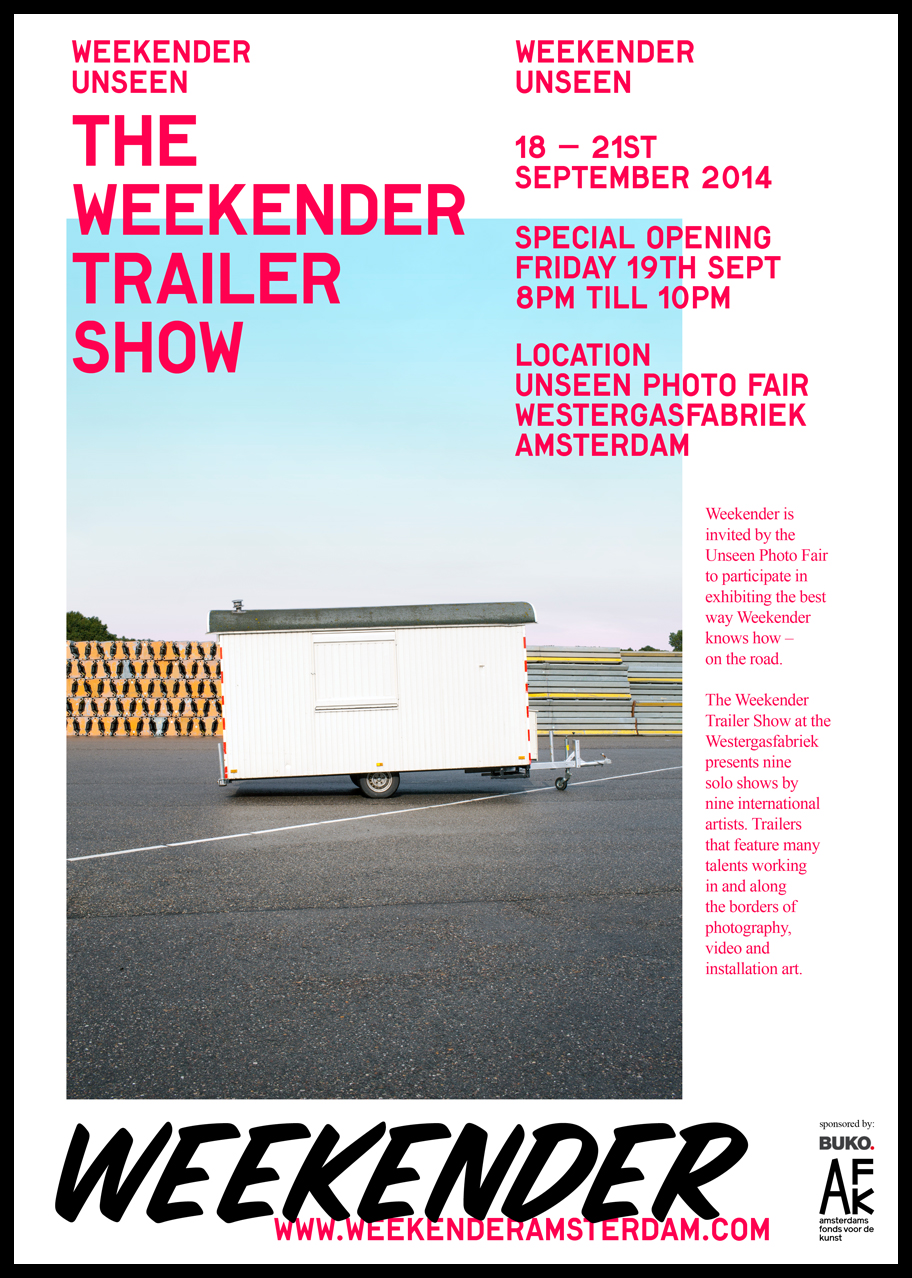 "Weekender is invited by the Unseen Photo Fair to participate in exhibiting the best way Weekender knows how – on the road.
Participating artists: Charlott Markus, Annegien van Doorn, Fraser Stewart, Hana Miletic, Johan Nieuwenhuize, Noël Loozen, Shinji Otani, Ulla Eriksen, Yamandú Roos.
The Weekender Trailer Show at the Unseen Fair presents nine solo shows by nine international artists. Trailers that feature many talents working in and along the borders of photography, video and installation art.
Weekender is an Amsterdam based mobile platform initiating solo exhibitions with up and coming artists. Being non-profit, Weekender concentrates on the core of the encounter, providing an open forum between the artist and the viewer.
Weekender special Opening: Friday, September 19th from 20.00 - 22.00
(Official Opening of Unseen Photo Fair: Wednesday, September 17th)"
Visiting Hours:
Thursday 11 - 20.00
Friday 11 - 22.00
Saturday 11 - 20.00
Sunday 11 - 17.00