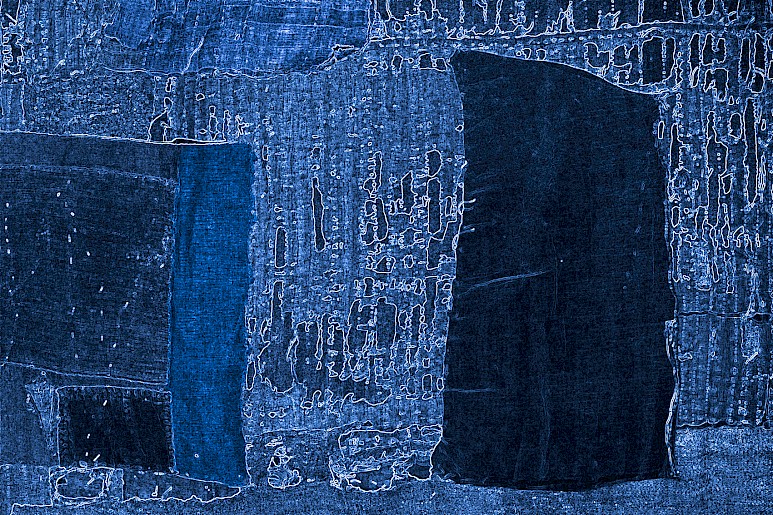 My process working with the Textielmuseum in Tilburg has begun!
With social distancing adjustments the TextielLab could finally open and my postponed project is up and running again. Beginning of September my new work 'Partition #7 (Femme Blueprint)' will see the light of day. I find it so exciting and I will post more images of the process via my Instagram account.
'Partition #7 (femme blueprint)' is a continuation of the research I made during my Artist-in-Residency in Tokyo. Based on the narratives of women it is an experiment to find an abstract way to give homage to the women doing hand stitching for survival and simultaneously emphasizing the craft of weaving as a form for storytelling. The aim is to make woven 'blueprints' based on the detail photographs I made of patched textiles in famed ethnologist Tanaka Chūzaburō amazing textile collection. I want to put the focus point on the map like patterns that the stitches and the patches form together. Then translate this into weaving patterns that raises questions what we are really looking at and what story is actually told. The overall aim is to create an abstract work symbolizing what we hide, deliberately forget or cannot access.
Special thank you to Amsterdams Fonds voor de Kunst for kindly supporting this project with a Development budget grant and to Mondriaan fonds for supporting the initiating steps towards it with rewarding me a Stipendium for Established Artists and an Artist-in-Residency in Tokyo, Japan.
Image above: Sketch for upcoming weaves © Charlott Markus