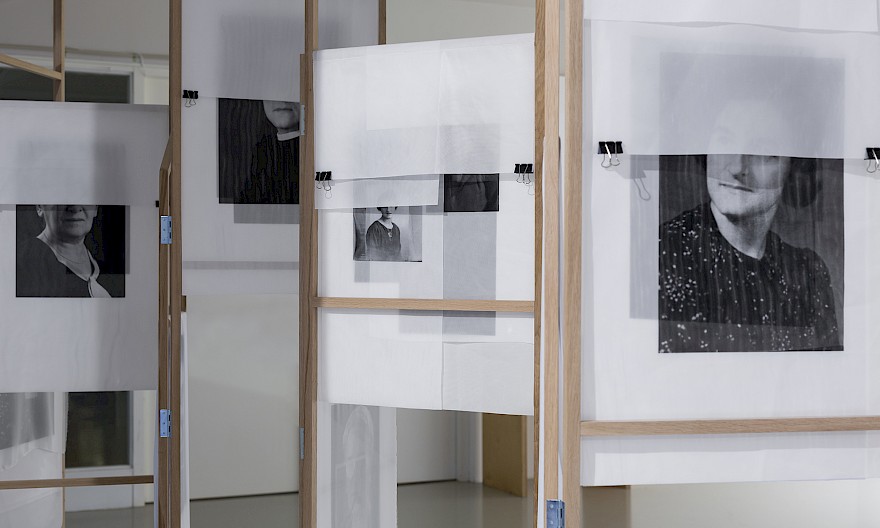 Sunday 11 Feb, 16:00 - 17:30
Performance Alexis Blake - Anthology of Anger. This iteration of the performance will take place in the artist's studio at Mauritskade 61 in Amsterdam.
Sunday 18 Feb, 16:00 - 17:00
Guided tour by co-curator Nina Folkersma

Thursday 20 Feb, 20:00 - 22:00
Film screening 'Herengracht 401' + conversation with Lars Eberts, Janina Pigaht and Josien Pieterse. Event will be in Dutch.

Sunday 4 Mar, 16:00 - 17:00
Guided tour by co-curator/artist Charlott Markus

Sunday 11 Mar, 16:00 - 18:00
Finissage: conversation with Lynn Hershman Leeson + tour by Charlott Markus

Click on links for more information. All events are for free, please remember to RSVP to the following email reserveren@framerframed.nl
Framer Framed's address: IJpromenade 2, 1031 KT Amsterdam
Made possible with the kind support of Amsterdam fonds voor de Kunst, Mondriaan fund, the Dutch Ministry of Education, Culture & Science and Tolhuistuin.
Image above: Detail of 'Partition #3 (Markus&I)', 2018, by Charlott Markus