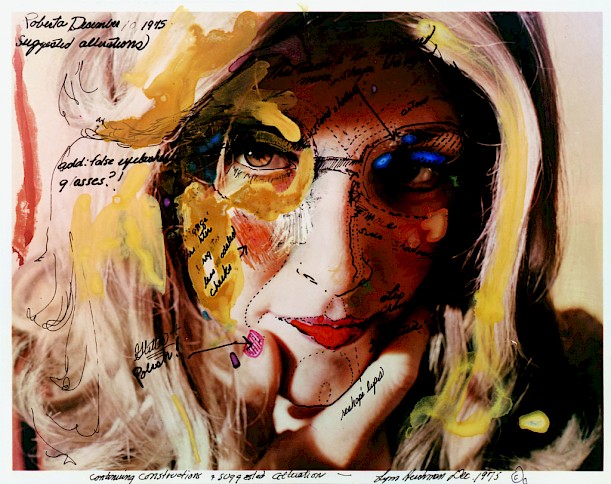 This year we are extending International Women's Day to Sunday, March 11!
Please join us for the FINISSAGE of exhibition SOME THINGS HIDDEN at Framer Framed! Featuring special guests - artists Lynn Hershman Leeson & Hélène Amouzou.
IMPORTANT NOTE - Entry free, but limited capacity!
Program:
16.00 – 16.50 Guided Tour by Charlott Markus, who will be joined by artist Hélène Amouzou.
17.00 – 18.00 Artist Talk with Lynn Hershman Leeson, moderated by Nina Folkersma.
Sign up via email: reserveren@framerframed.nl
In collaboration with Castrum Peregrini and Paul van Esch & Partners Art Advisory.
Image credit: 'Roberta's construction chart', 1975, Lynn Hershman Leeson