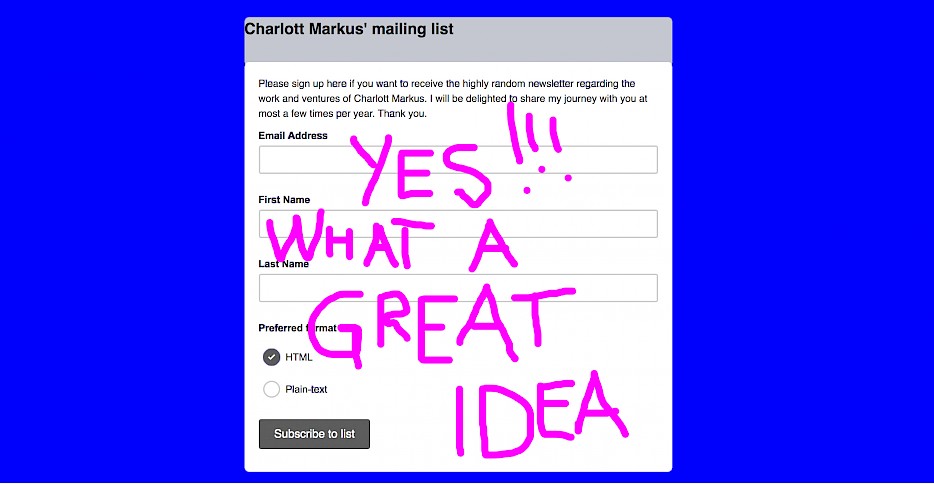 Your interest is highly appreciated by me and I would love to keep you updated on news and projects concerning my work.
Interested? Then please feel welcome to click the link here below:
SIGN UP TO STUDIO CHARLOTT MARKUS NEWSLETTER
I am of course committed to using your personal data in a responsible manner: Your e-mail address and name is only saved in order to send you my most random newsletter regarding news, updates and invitations. I will NEVER share your personal data with any third parties. Whenever you wish to not receive any news from Studio Charlott Markus, you can easily unsubscribe at the bottom of the email, which is sent via Mailchimp.
Thank you for your time.