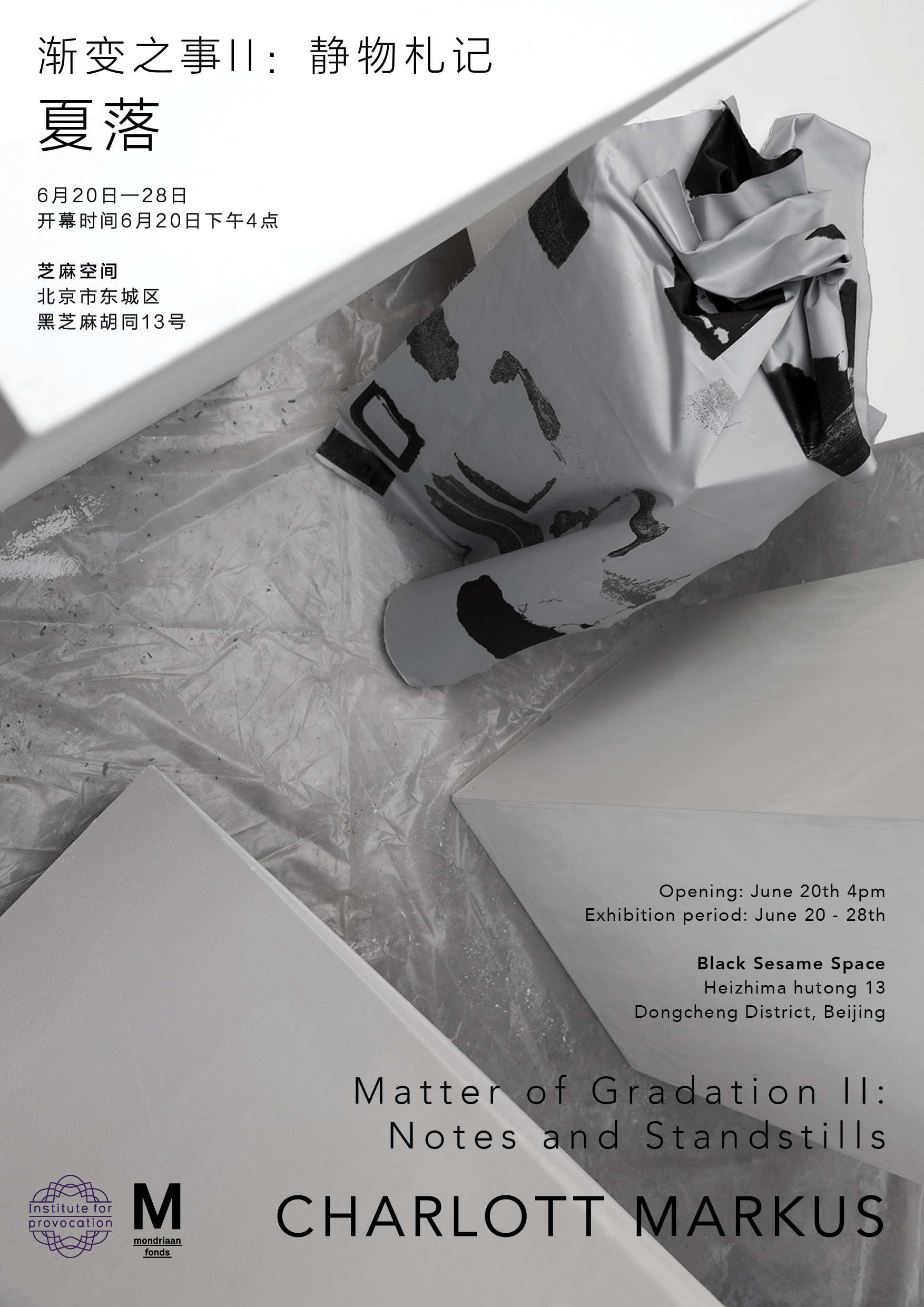 "We are delighted to invite you to IFP Saturday June 20th for the solo exhibition of resident artist Charlott Markus who has created a site-specific installation in Black Sesame Space.
At 4 pm the doors will open and Swedish midsummer snacks and drinks will be served!
Charlott Markus' exhibition in IFP's Black Sesame Space will be an installation that invites the audience into the artist's own spatial collage of impressions, influenced by her surroundings and studies over the last six months. For the first half of 2015 Markus has been the artist-in-residence via the Mondriaan Foundation (NL) at Institute for Provocation in Beijing, China."
Black Sesame Space at Hei zhi ma Hutong 13, Dongcheng District, Beijing