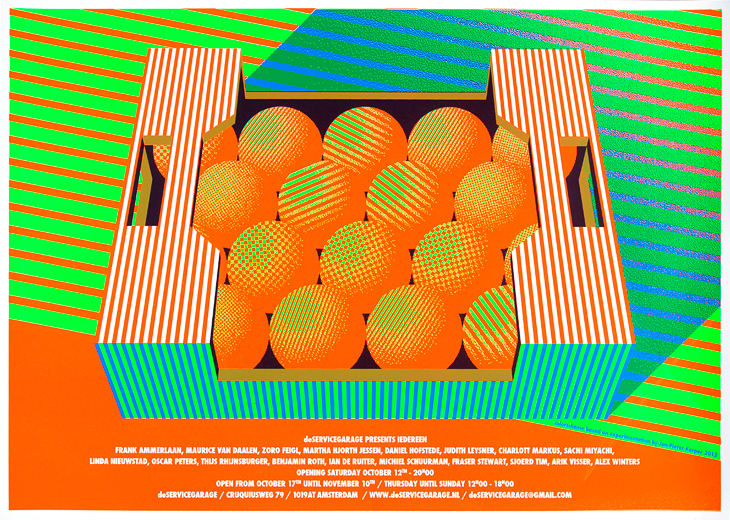 deSERVICEGARAGE celebrates its sixth year anniversary and presents IEDEREEN (EVERYONE).
With eighteen participating artists, this group exhibition brings together everyone who is and has been a part of deSERVICEGARAGE since its establishment in 2007.
With Frank Ammerlaan, Maurice van Daalen, Zoro Feigl, Martha Hjorth Jessen, Daniel Hofstede, Judith Leysner, Charlott Markus, Sachi Miyachi, Linda Nieuwstad, Oscar Peters, Thijs Rhijnsburger, Benjamin Roth, Ian de Ruiter, Michiel Schuurman, Fraser Stewart, Sjoerd Tim, Arik Visser and Alex Winters.
Opening Saturday October 12th, 20h00
Open from October 17th until November 10th
Thursday until Sunday 12h00 - 18h00
Cruquiusweg 79, 1019AT Amsterdam, The Netherlands
POSTER BY Michiel Schuurman