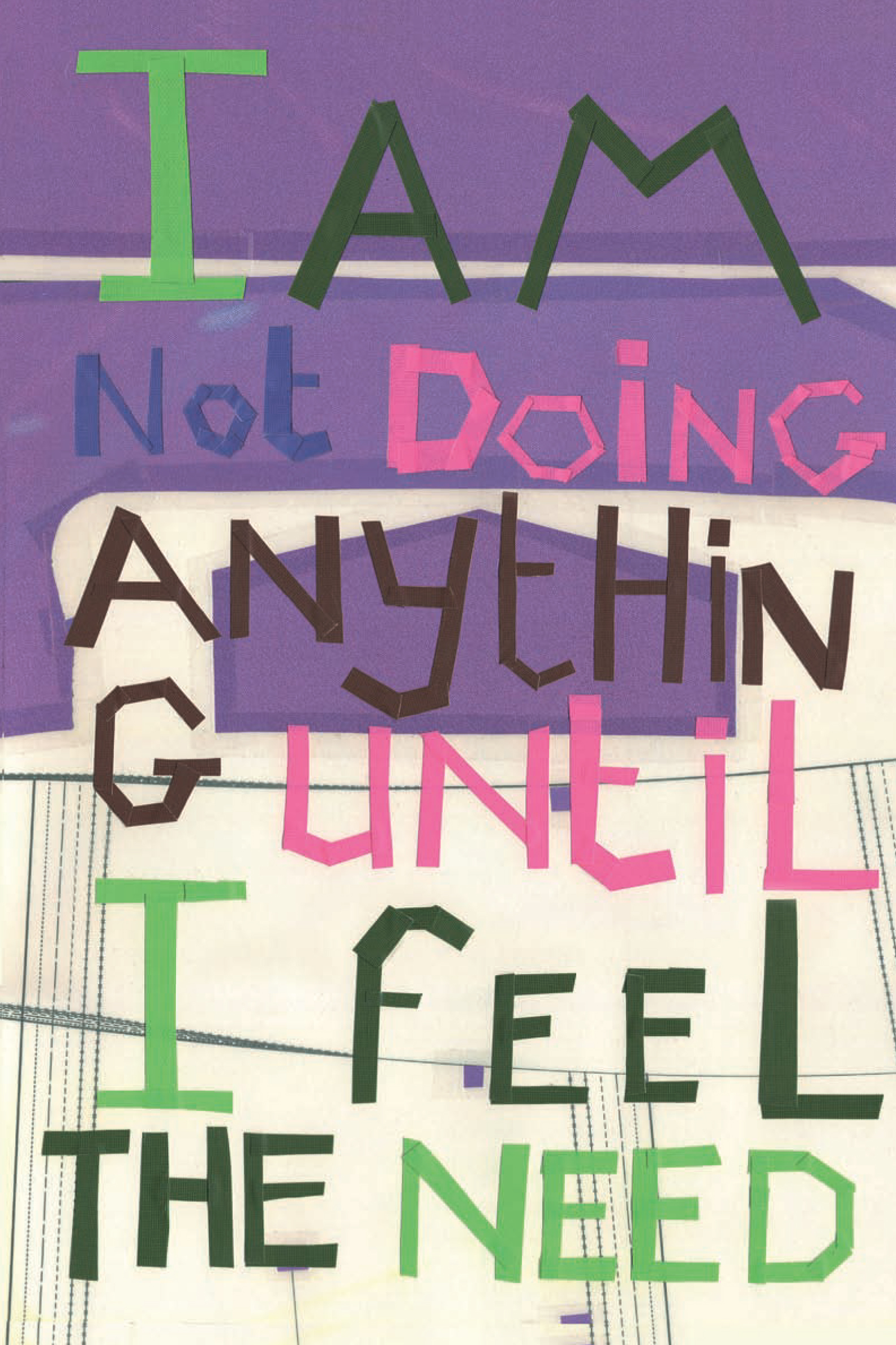 Artist Joanneke Meester invited 365 artists to visualize their personal interpretation of the sentence 'I am not doing anything until I feel the need'. She reproduced the images in the form of a calendar, which will confront the viewer with this mantra everyday. The exhibitions in De Nederlandsche Bank and at the Openbare Bibliotheek (Amsterdam) shows a selection that gives an overview of all the original works used for the calendar. My work is specially made for December 17 (my birthday) and exhibited at both venues.
De Nederlandsche Bank:
Opening: Thursday 23 October, 16:00 - 17:30
(Valid proof of identity and RSVP in advance is obliged!)
Exhibition: October 16 till November 28, 2014
In the Openbare Bibliotheek: Exhibition from November 7, 2014, till January 7, 2015.