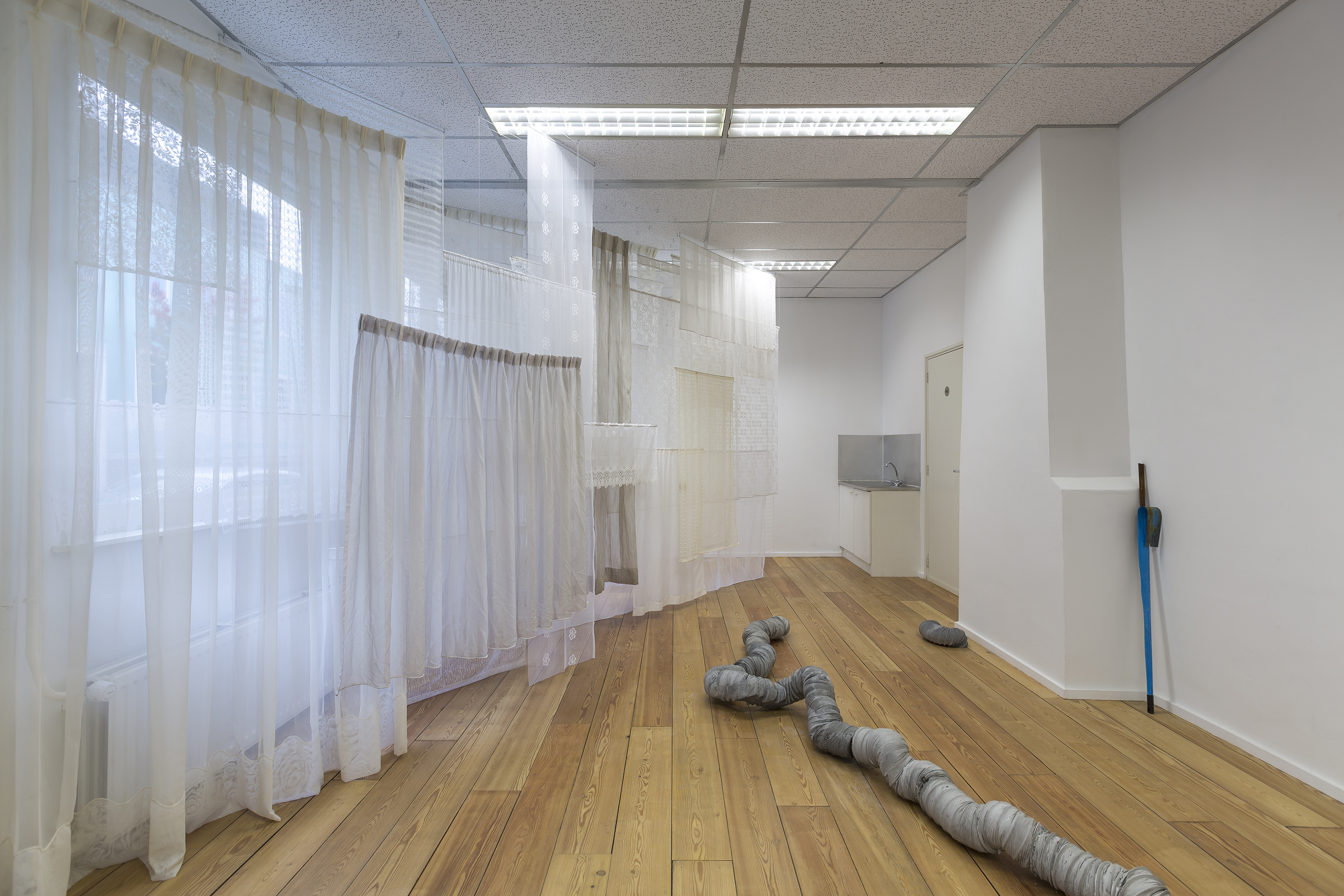 Works by Charlott Markus: 'Partition #2' [secondhand lace curtains, aluminium tubes, cotton wire], 'Untitled (hide&keep)' [Pigment print, wood].
Works by Sara Bjarland: 'Untitled (crawl)' [plaster sculpture], 'Untitled (found object)' [metal, plastic], 'Untitled' [nylon thread].
"The exhibition Rumination Tale brings together new works by Sara Bjarland and Charlott Markus in Mertens Frames Project Space by Plan B. It is an exhibition about hiding and a growing sense of disconnection. To chew on something over and over again and that nagging feeling that something might be wrong. About the inside of things and filling a space that is meant to be empty. Stagnation and air that is too heavy to breath. Rumination Tale is part of an on-going dialogue between Bjarland and Markus."
Mertens Frames Project Space by Plan B is a collaboration between Plan B and Mertens Frames. Hosted by Mertens Frames Project Space, Plan B will present a program of exhibitions and events in a former award shop in Amsterdam Noord."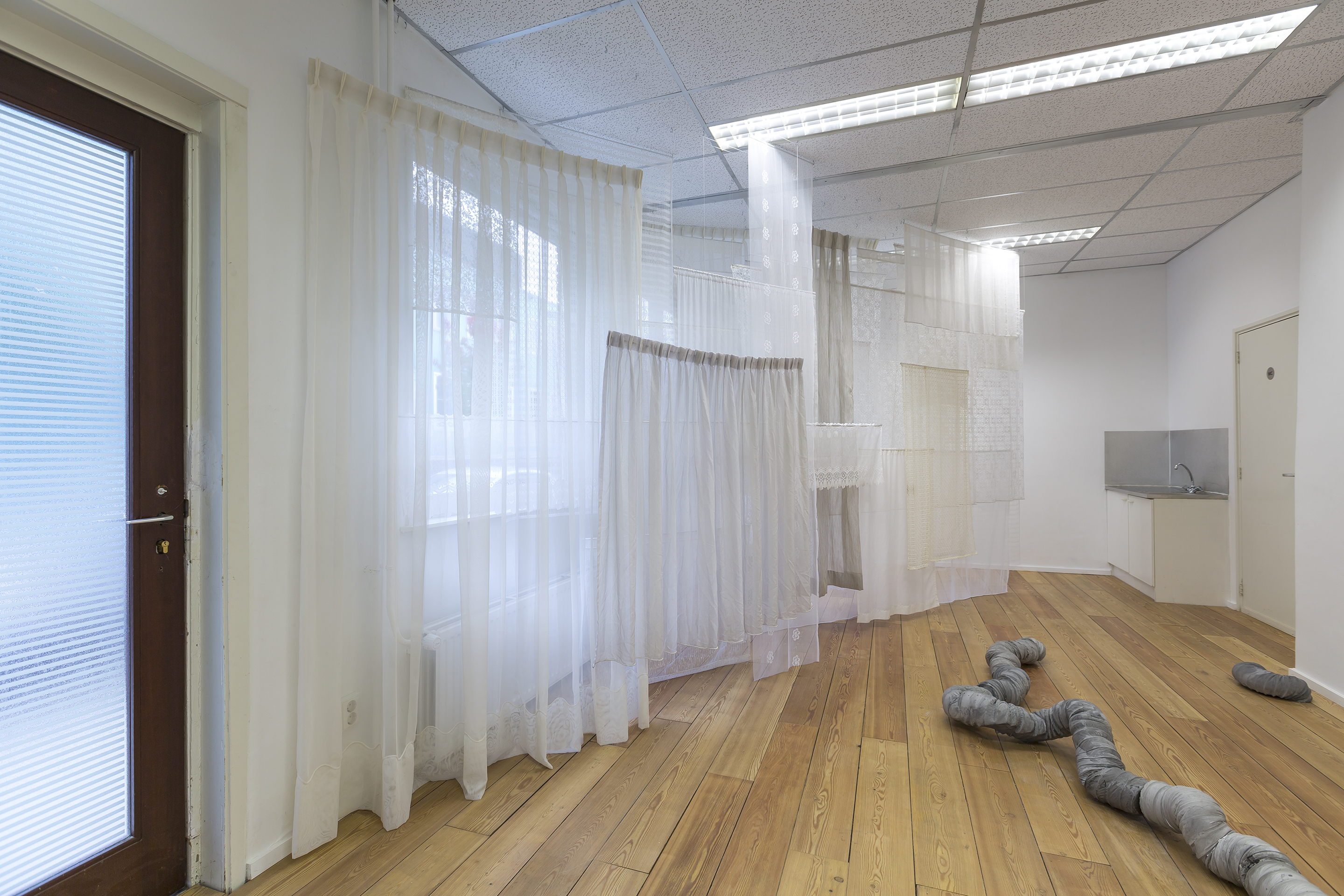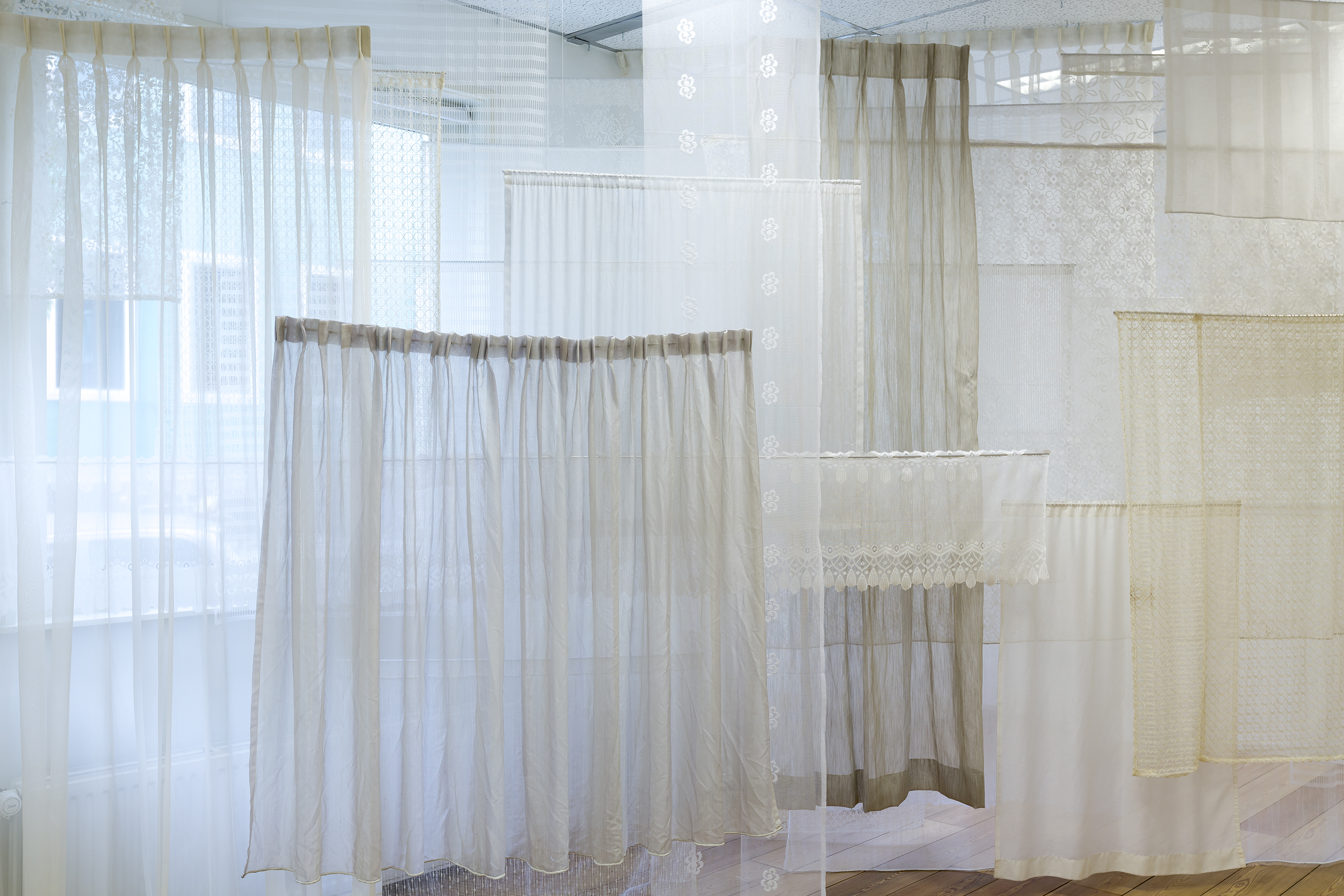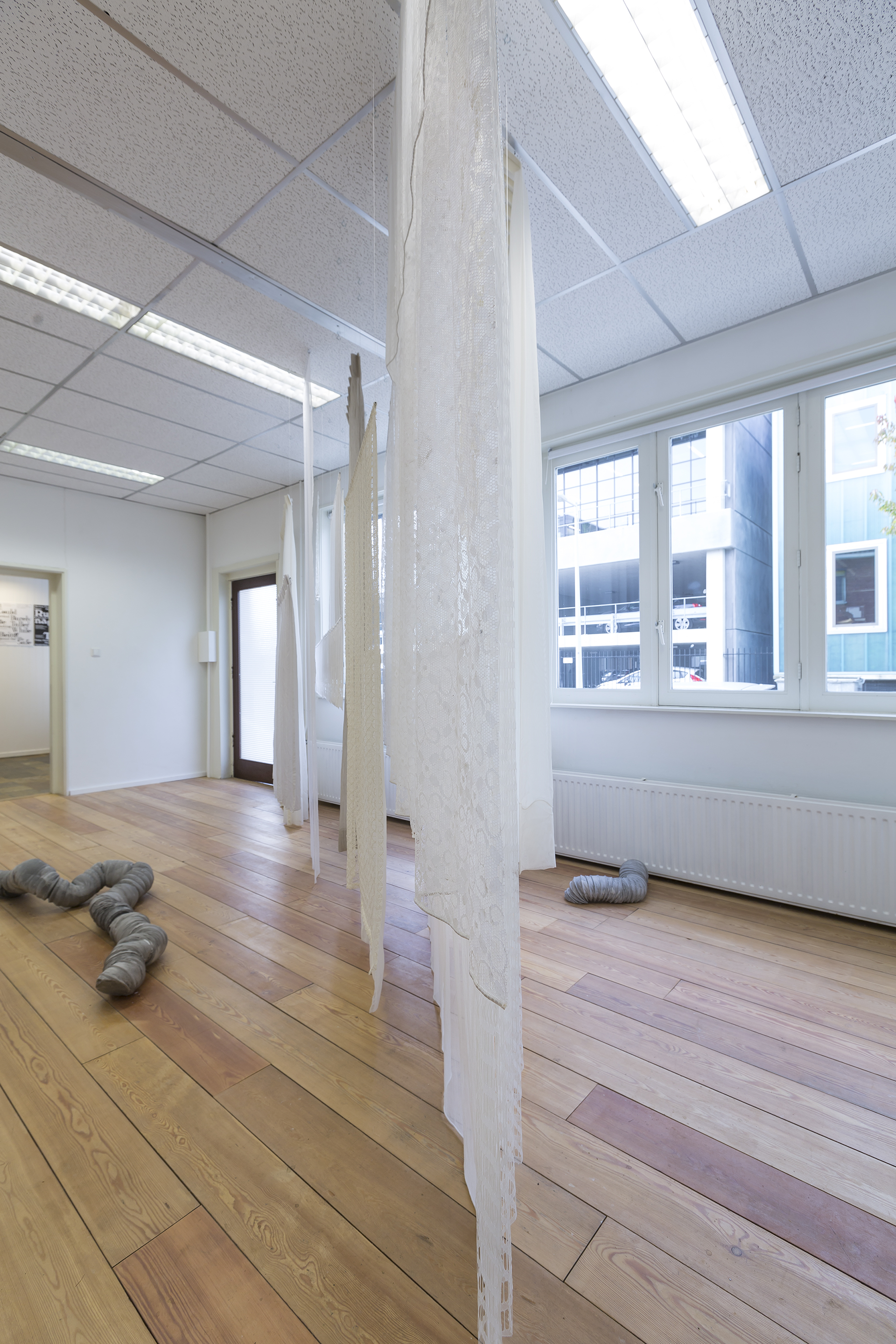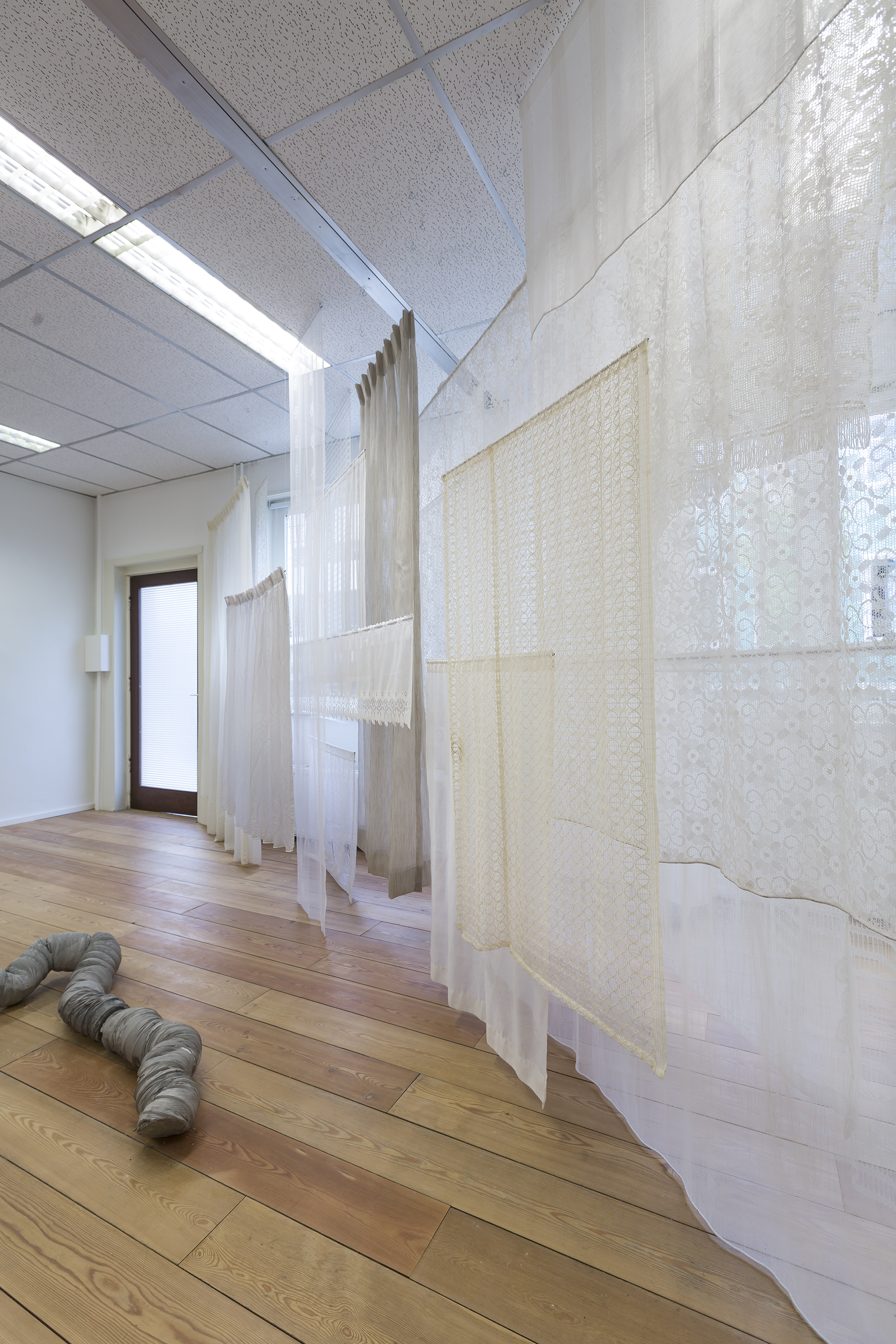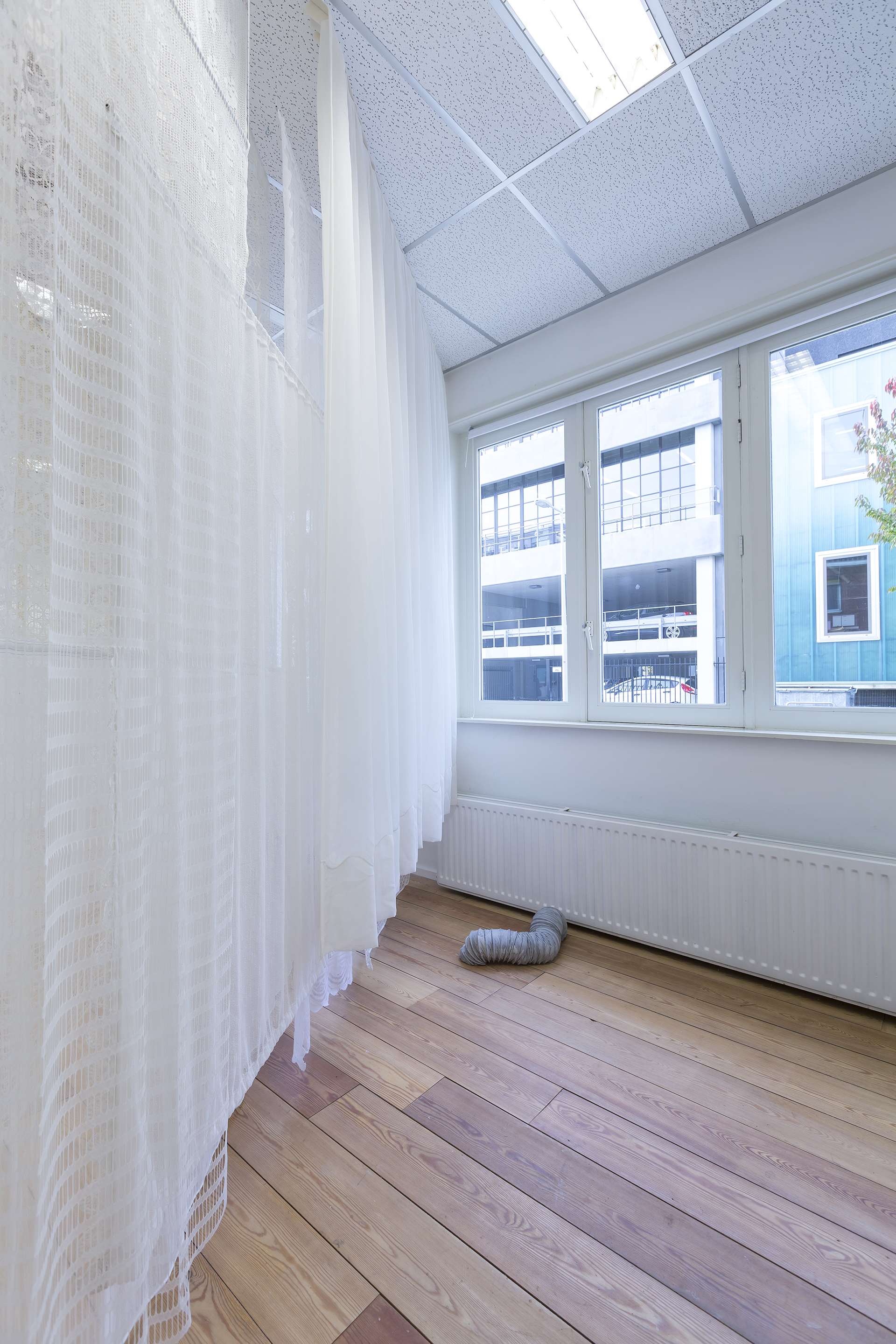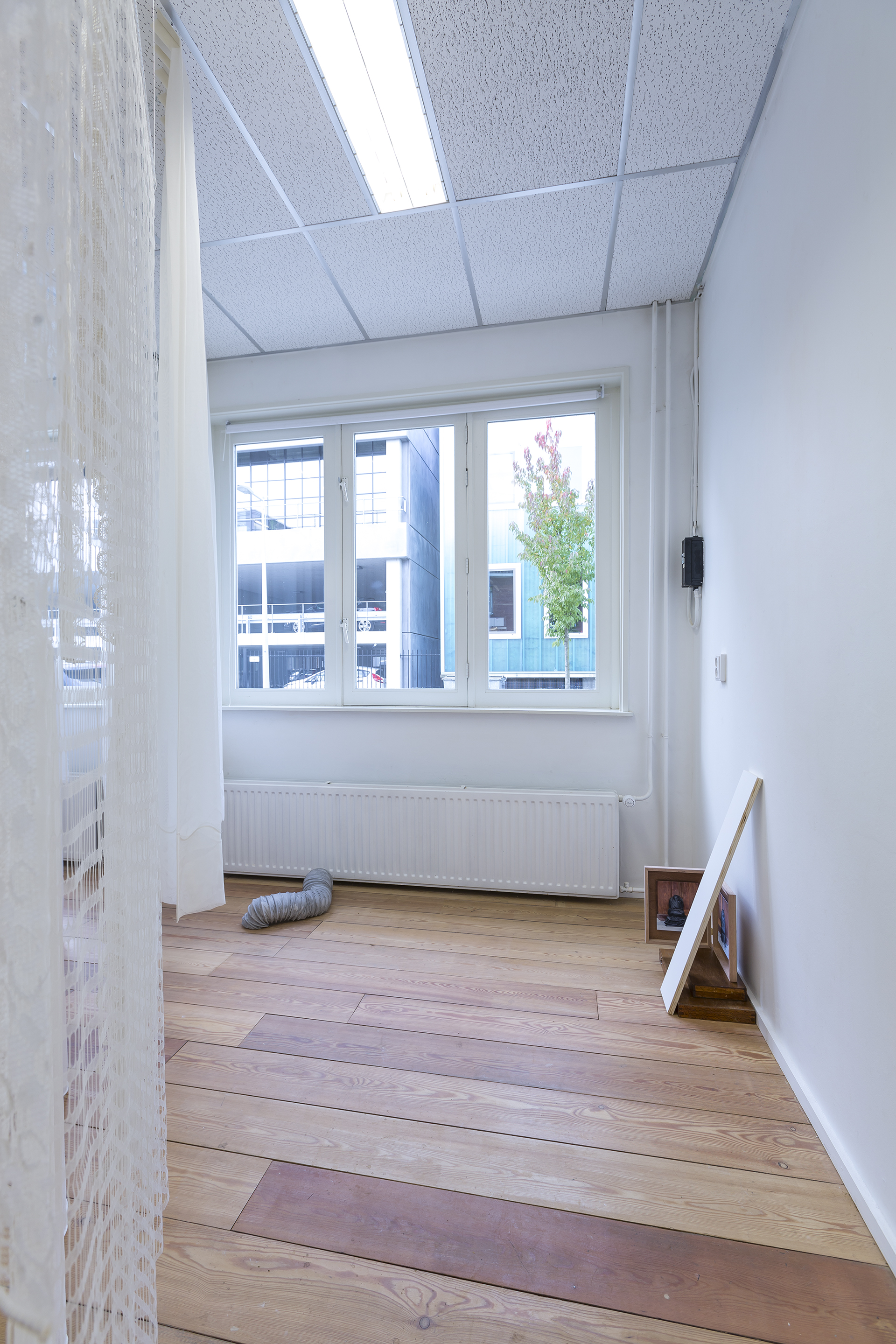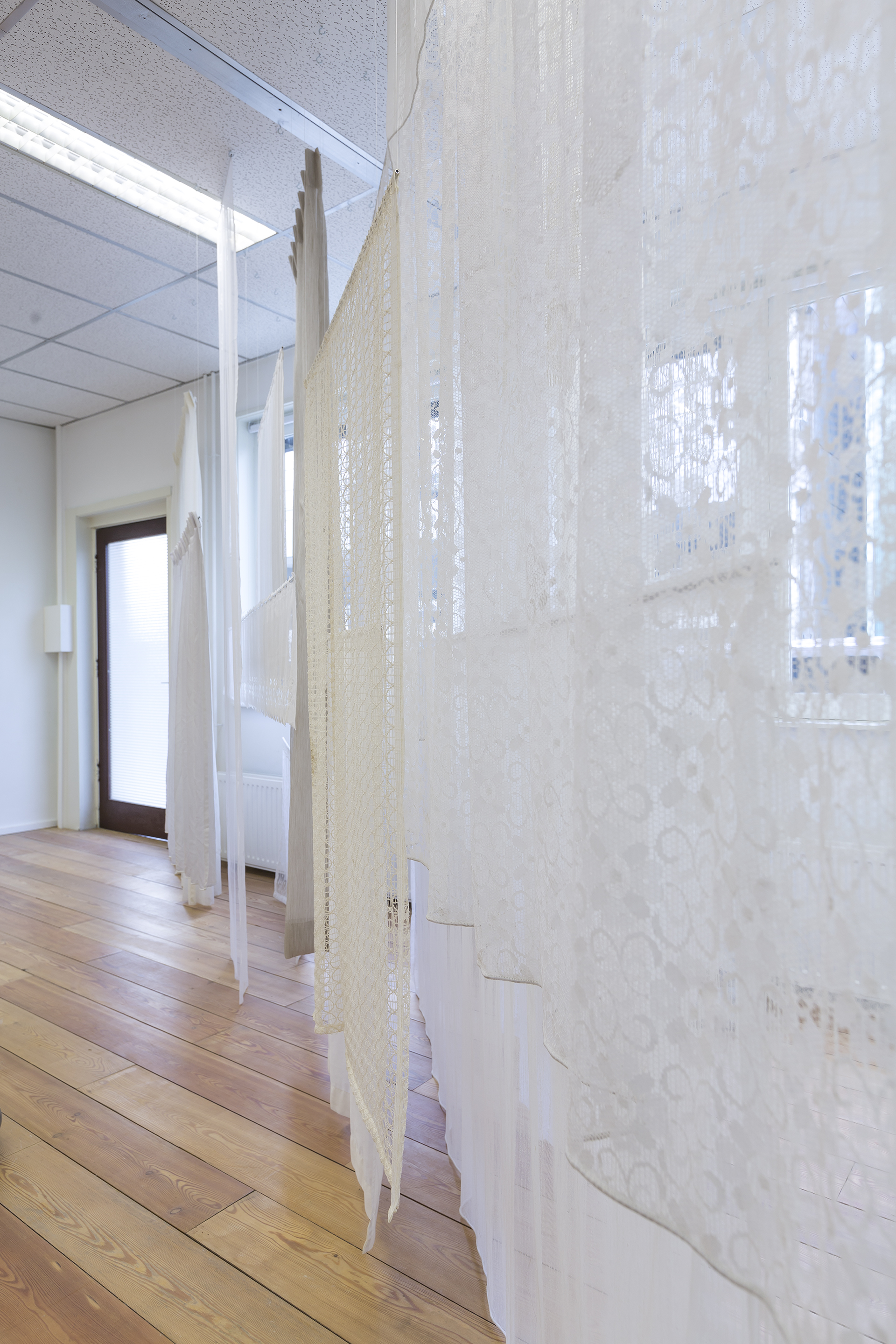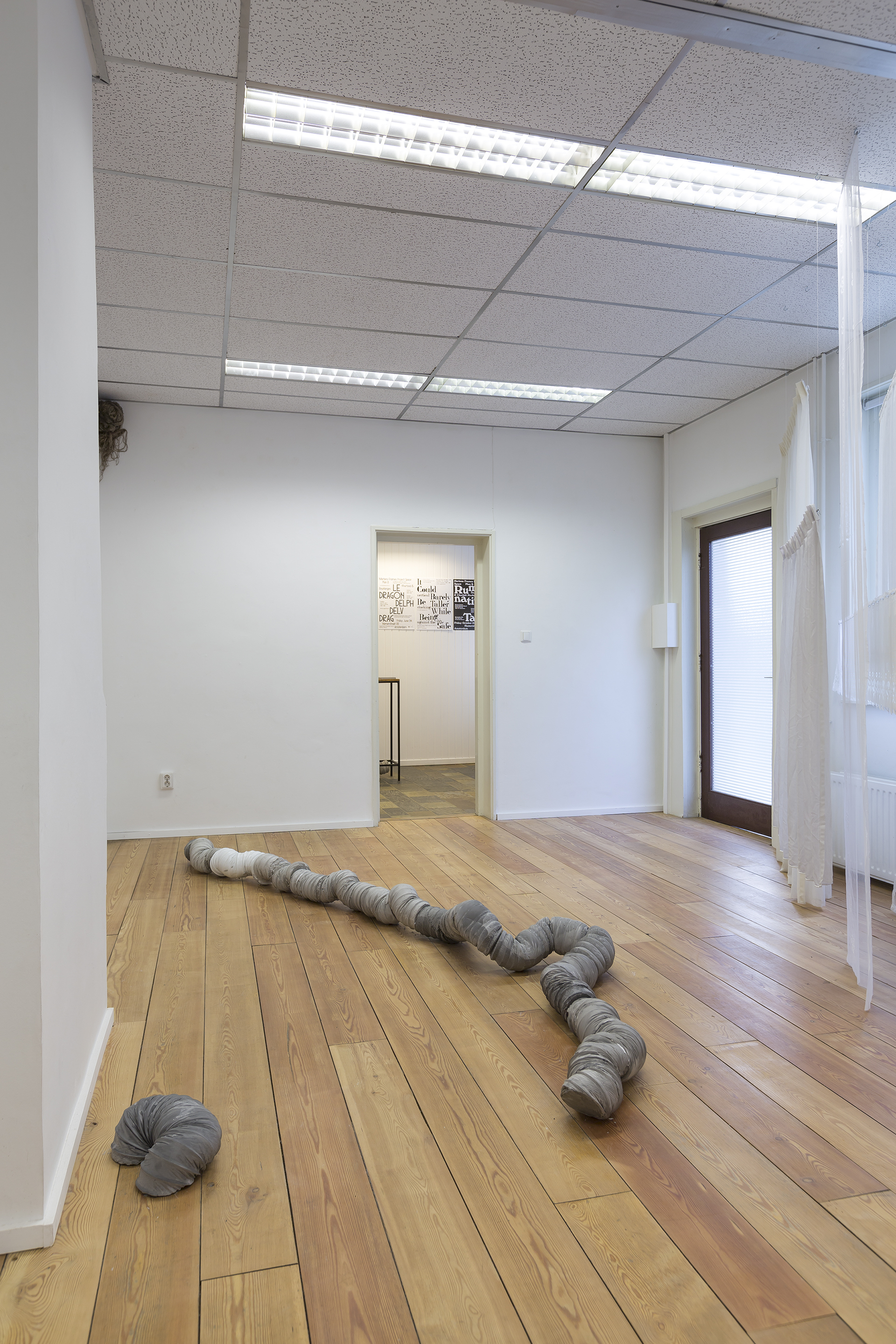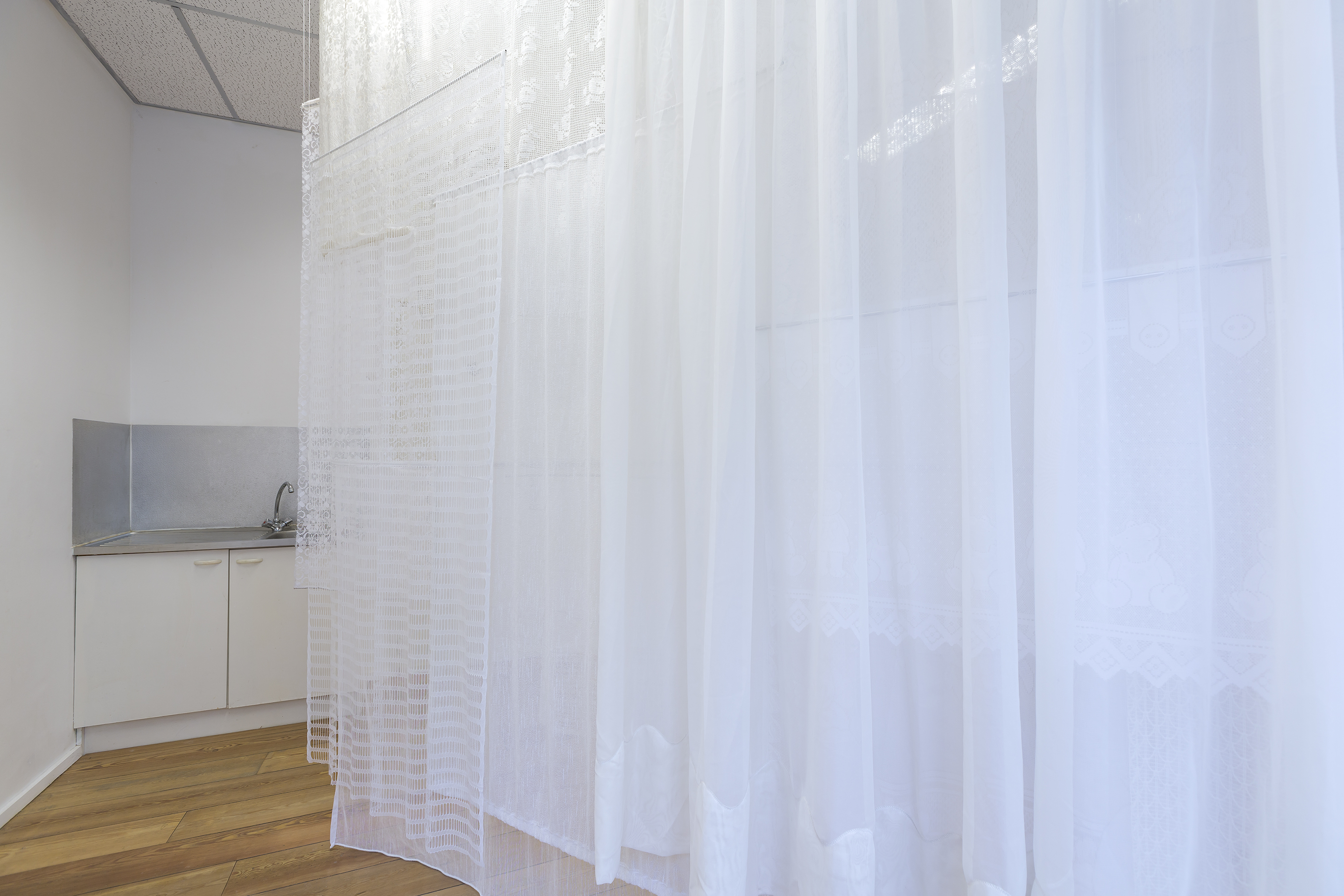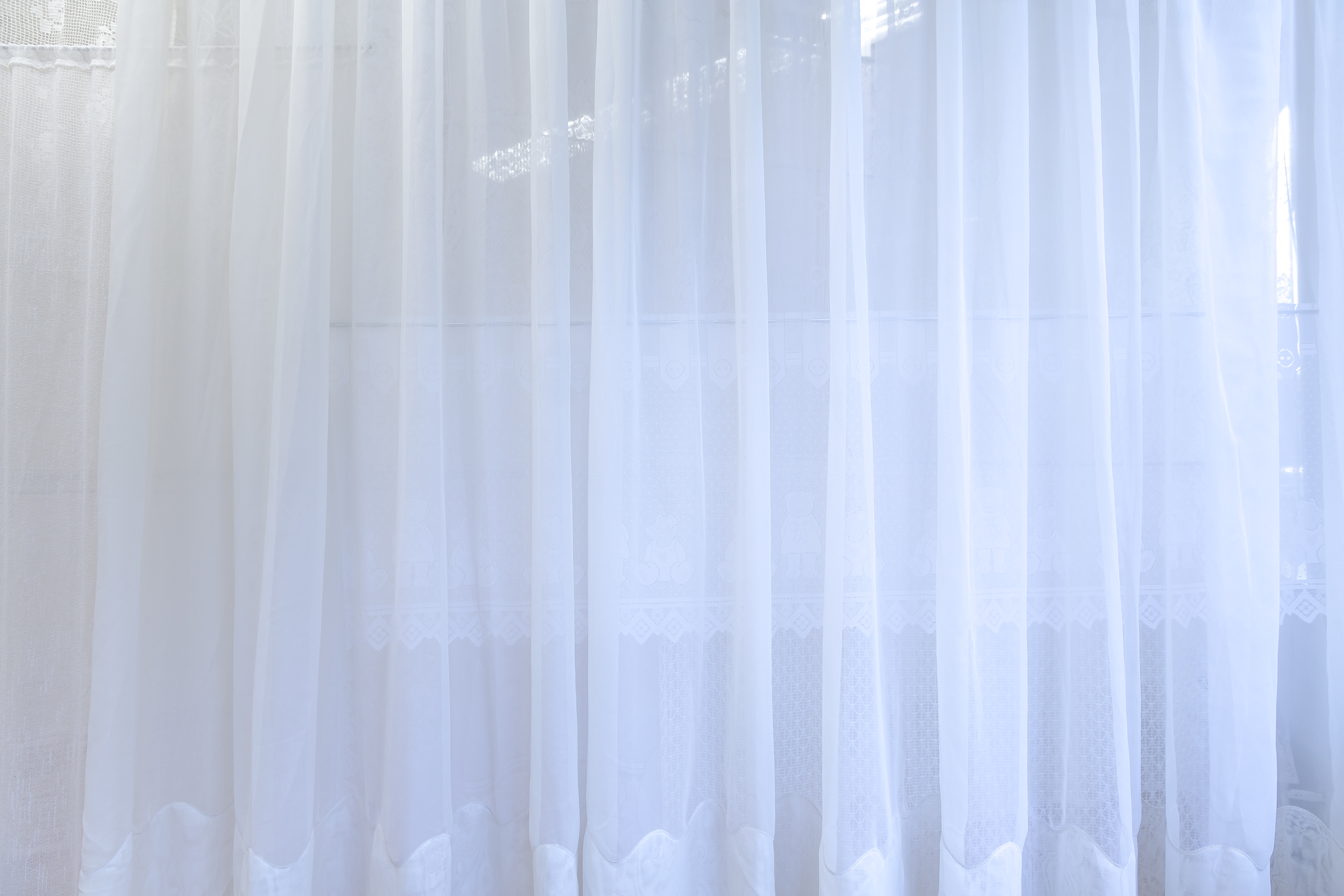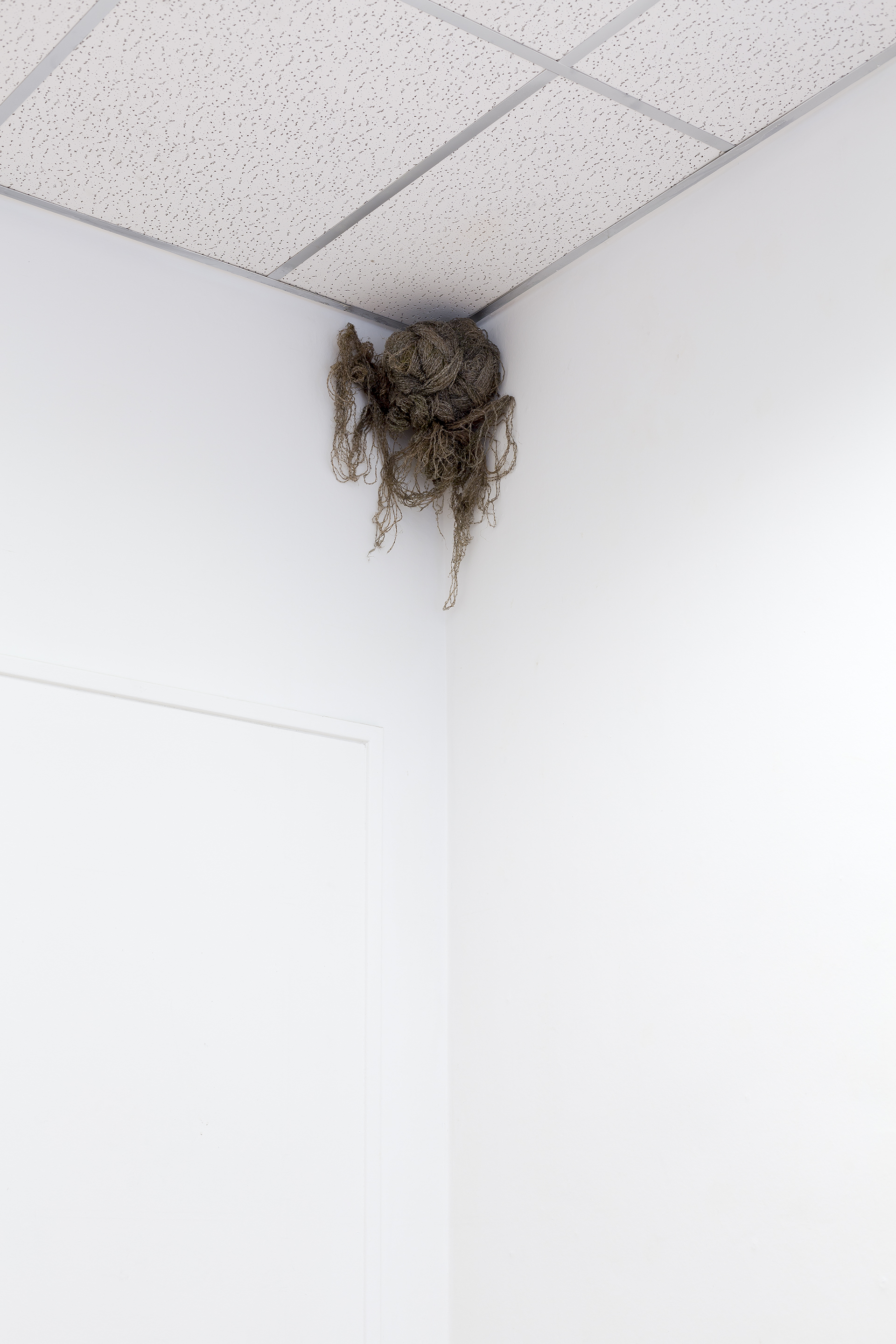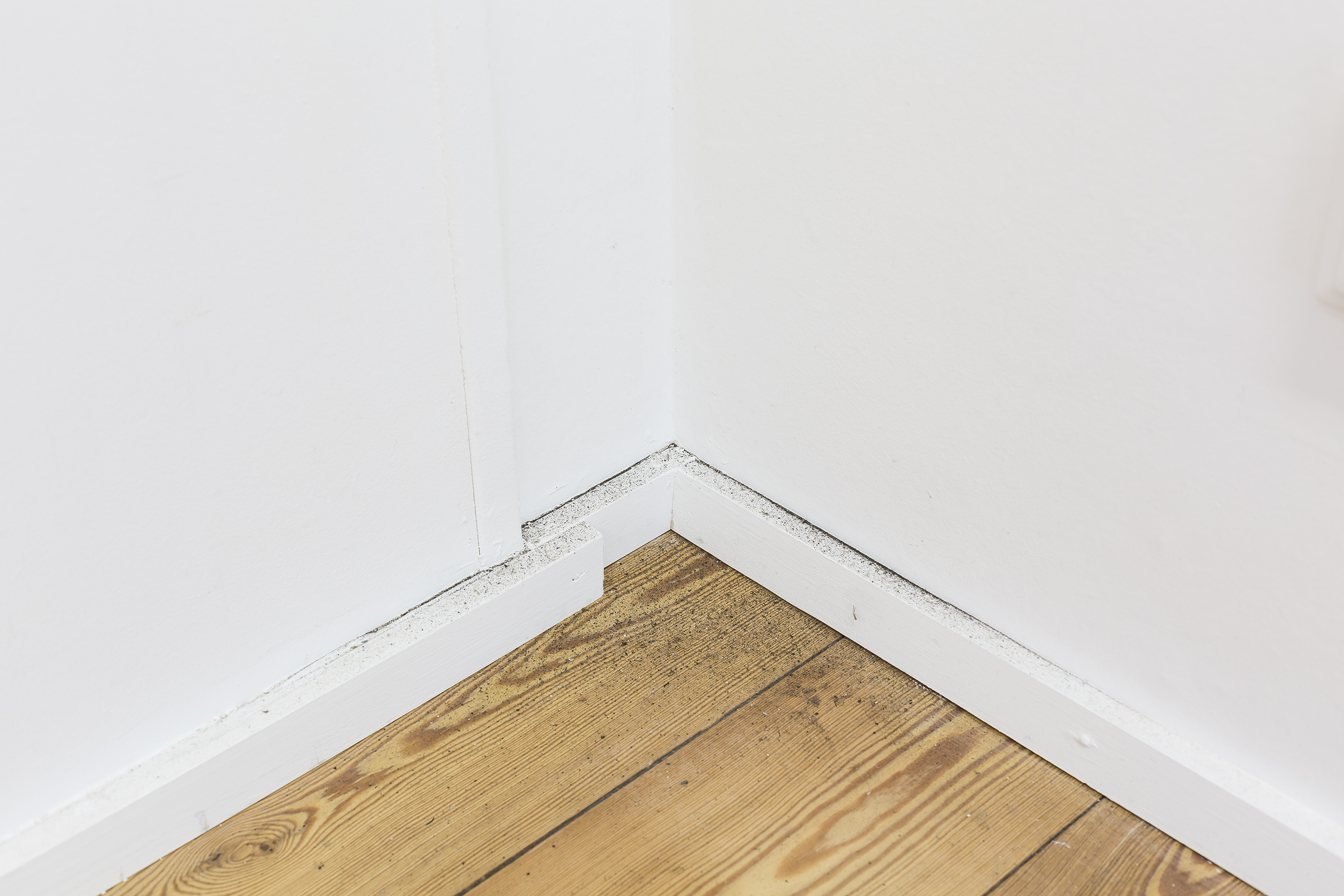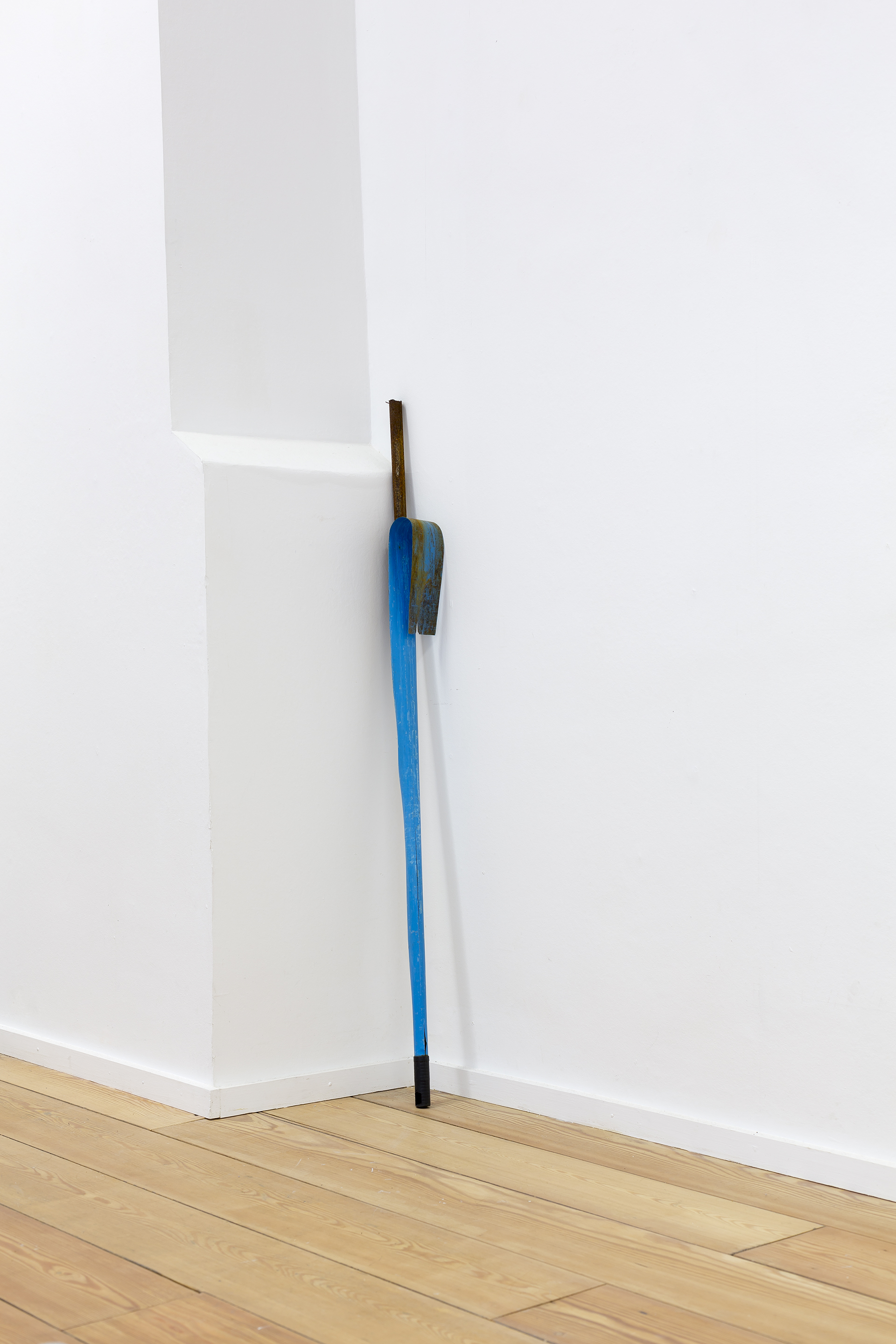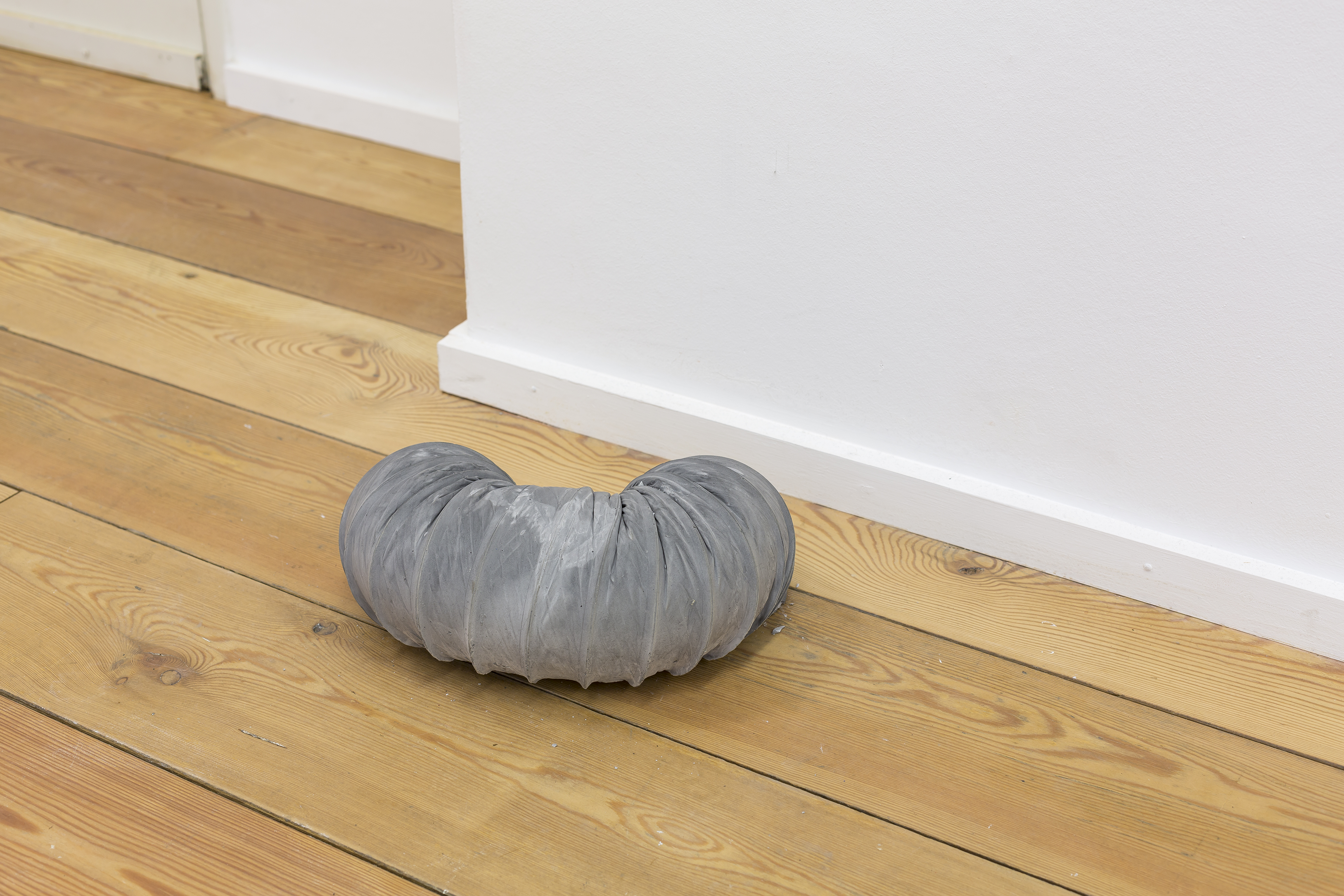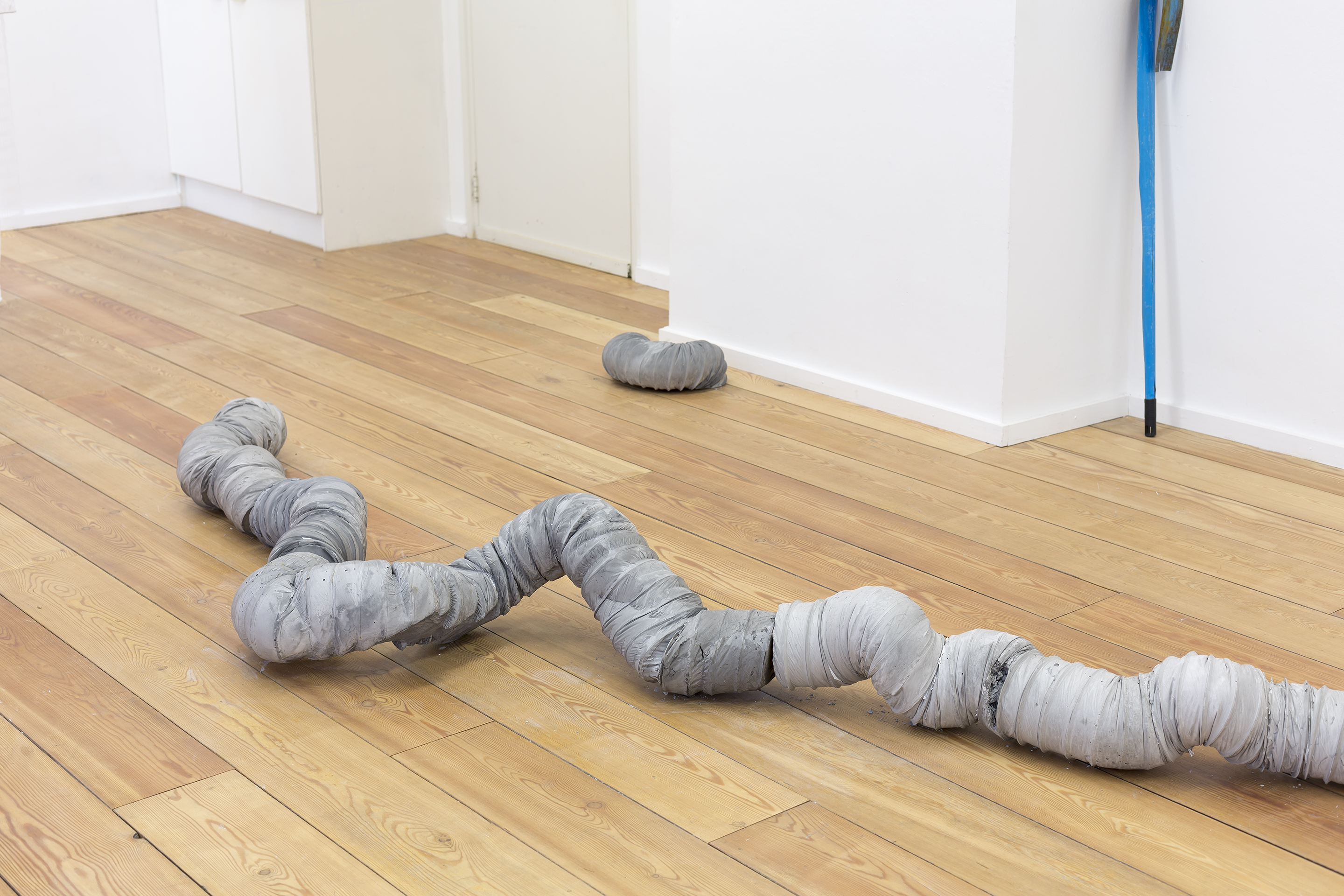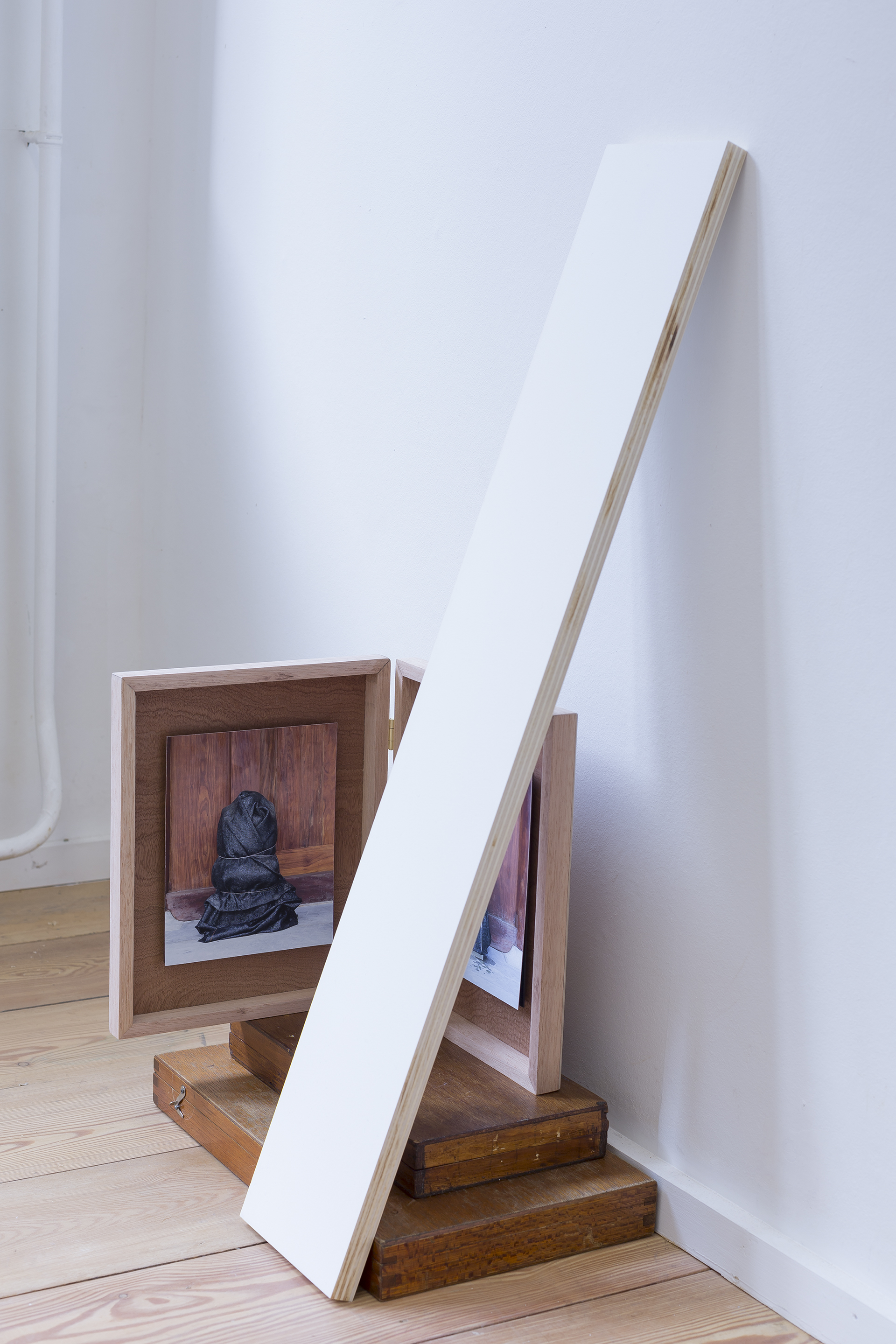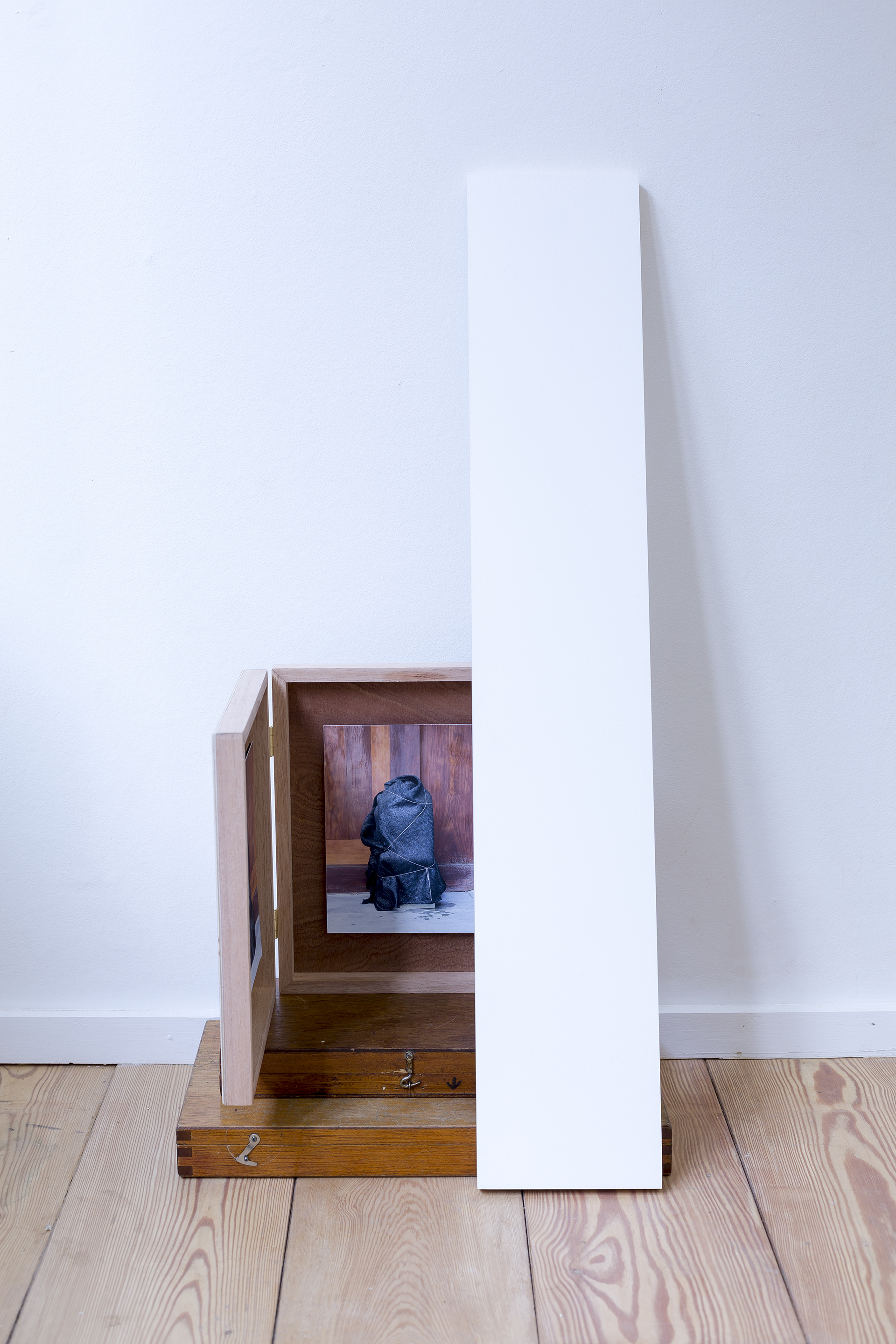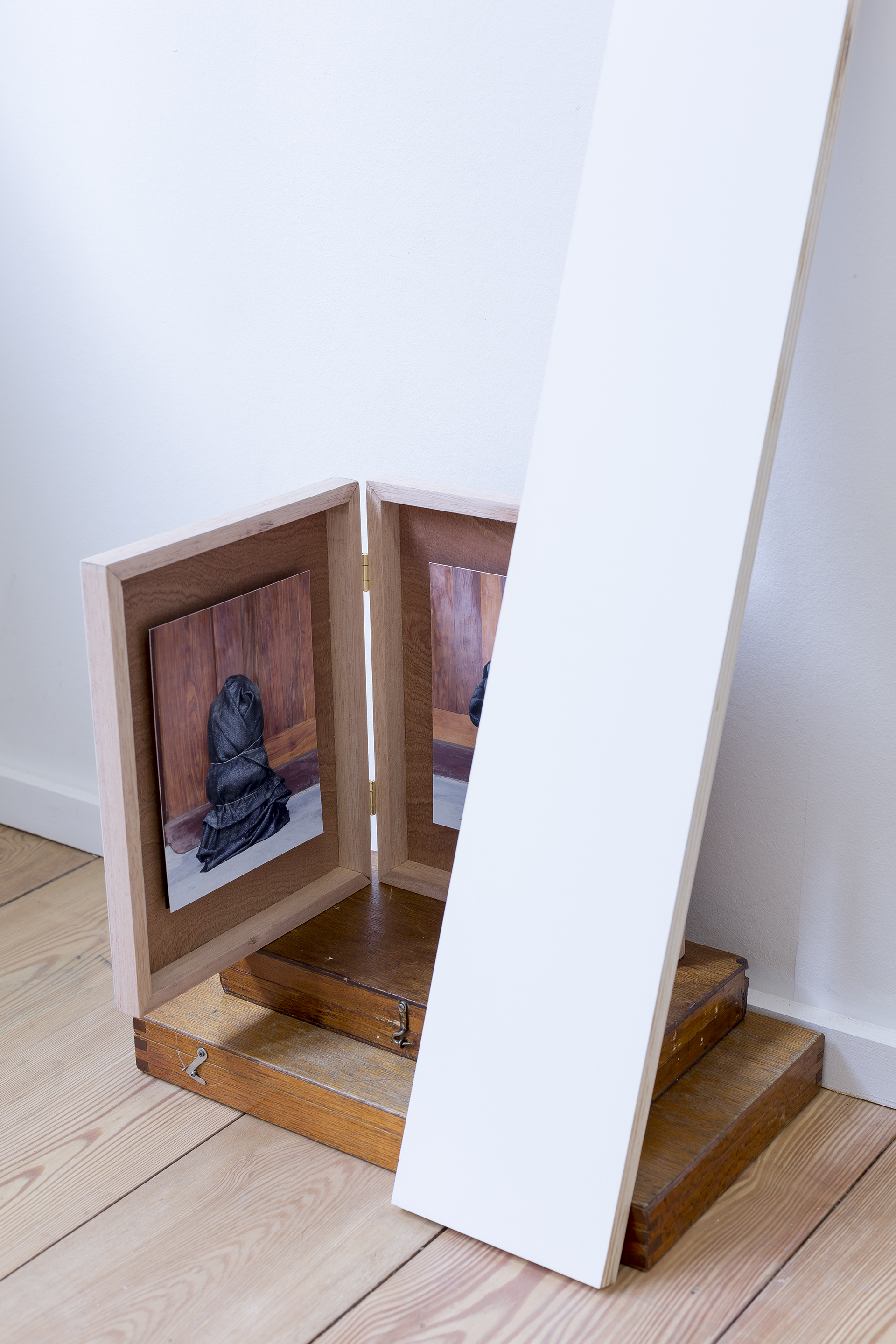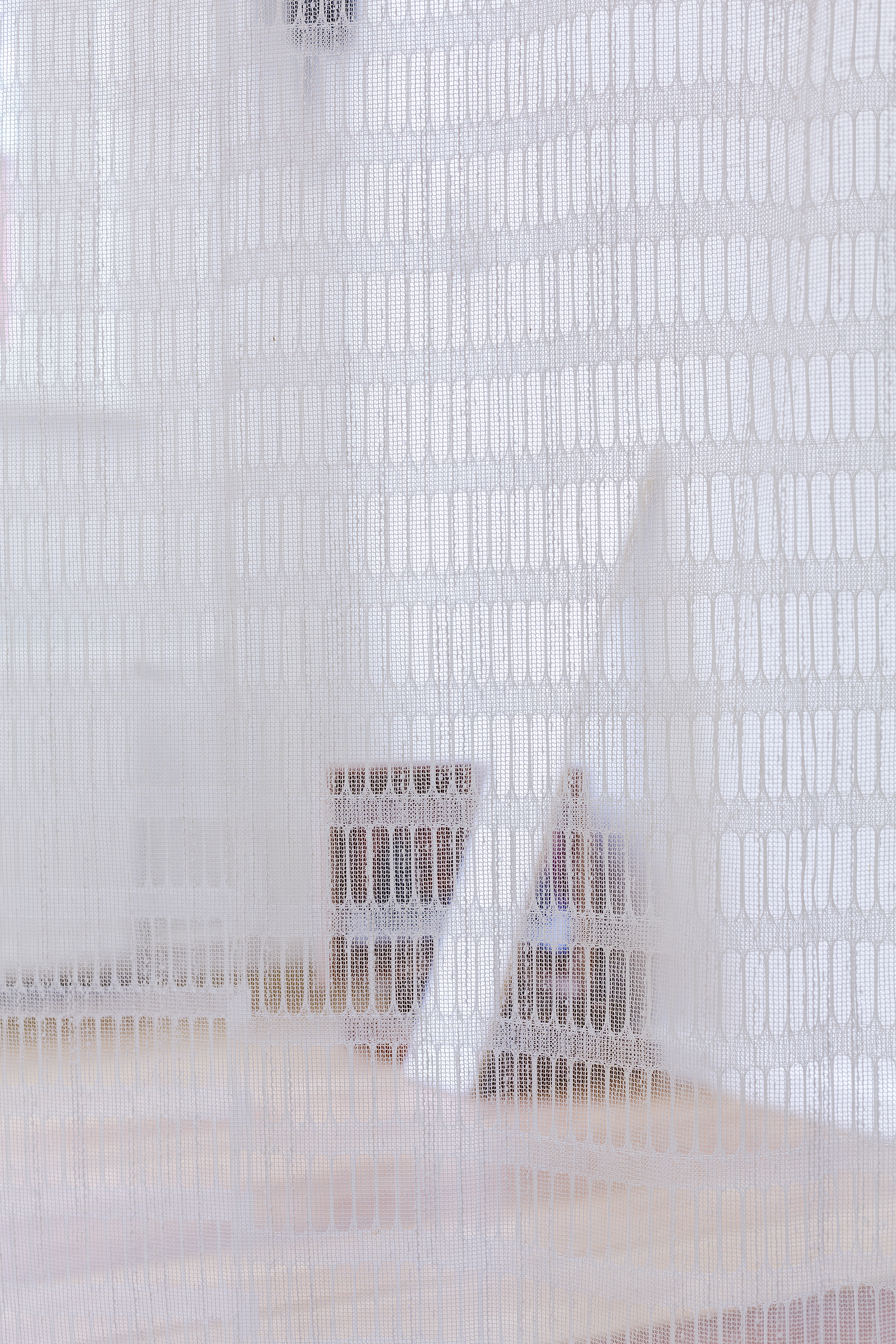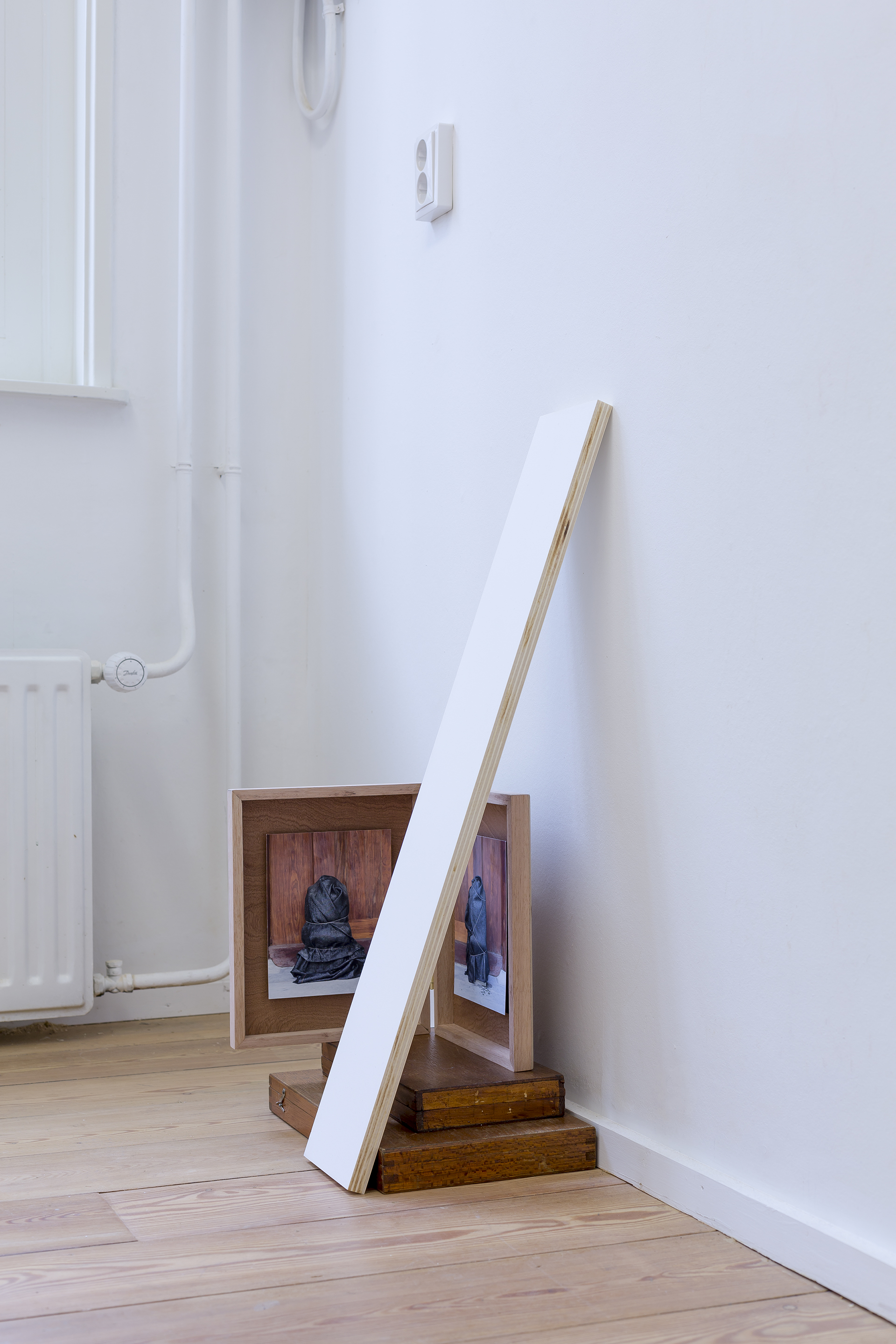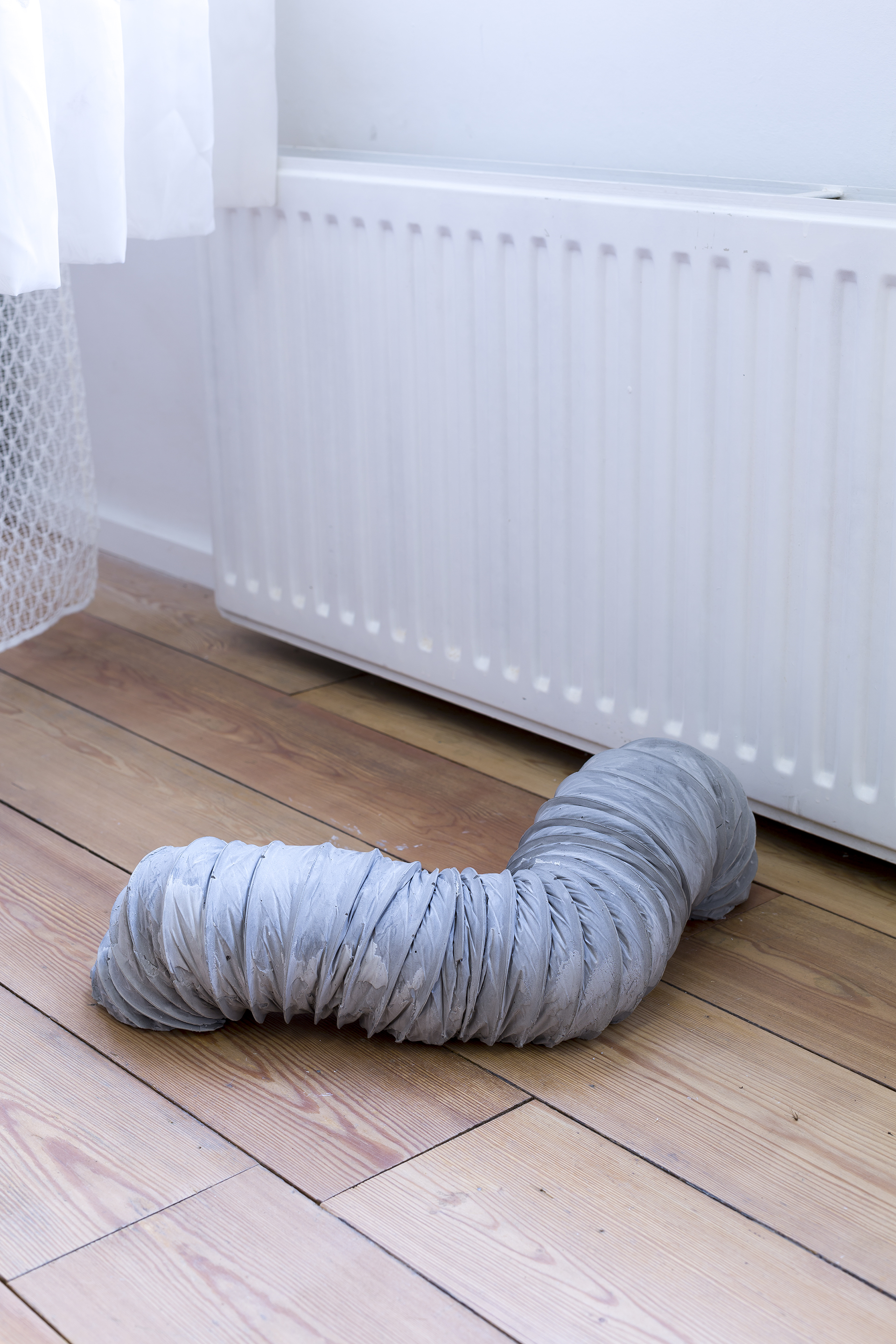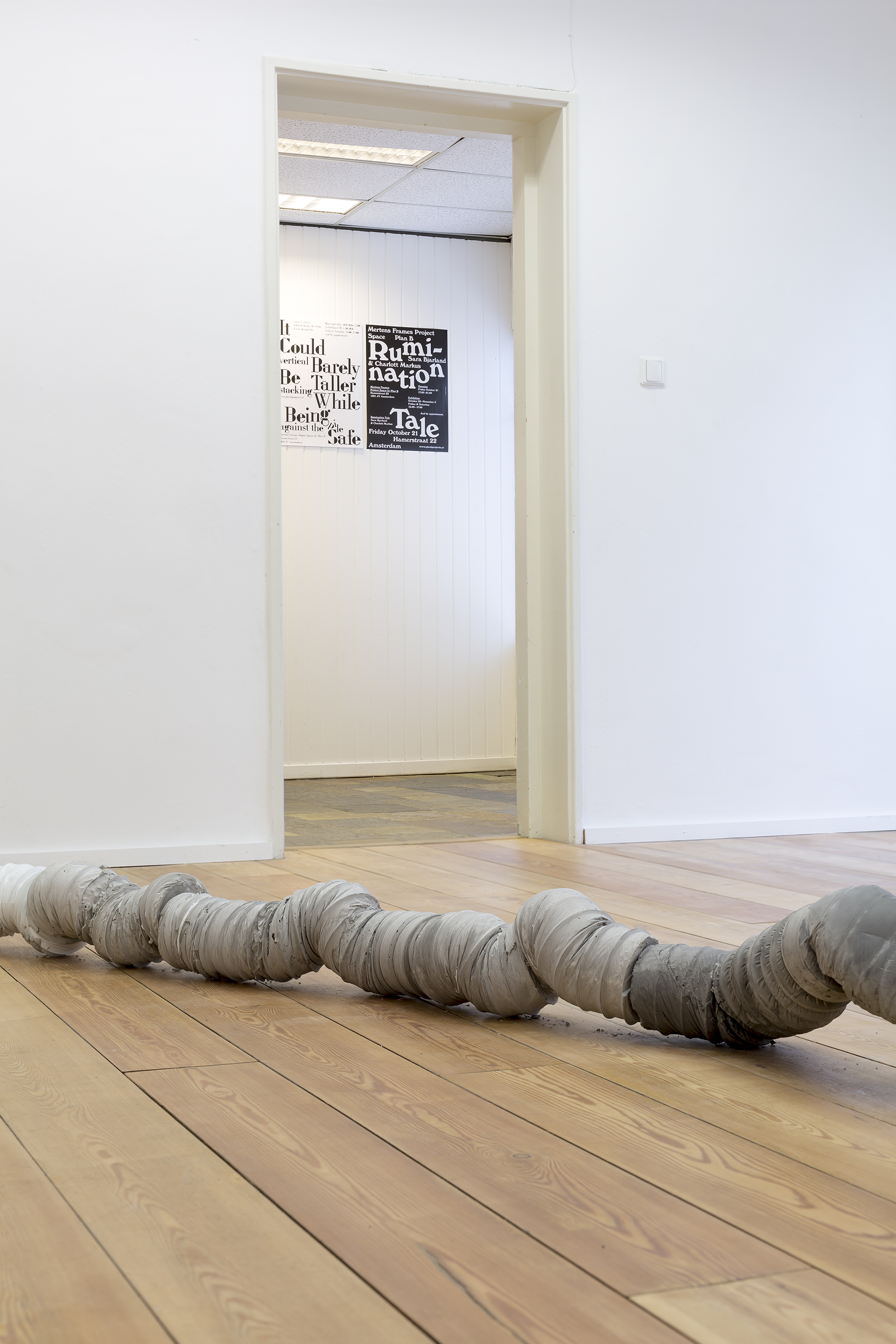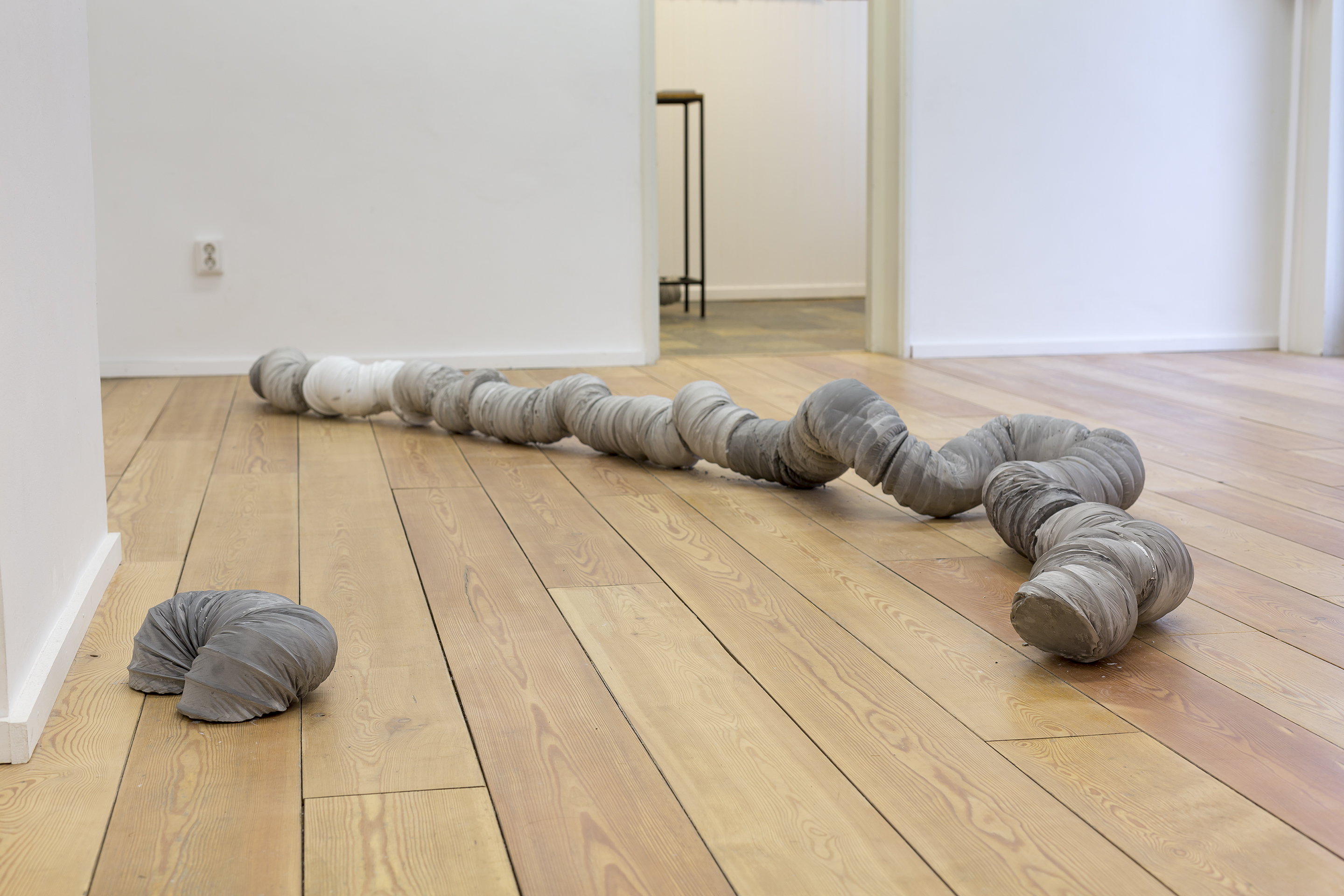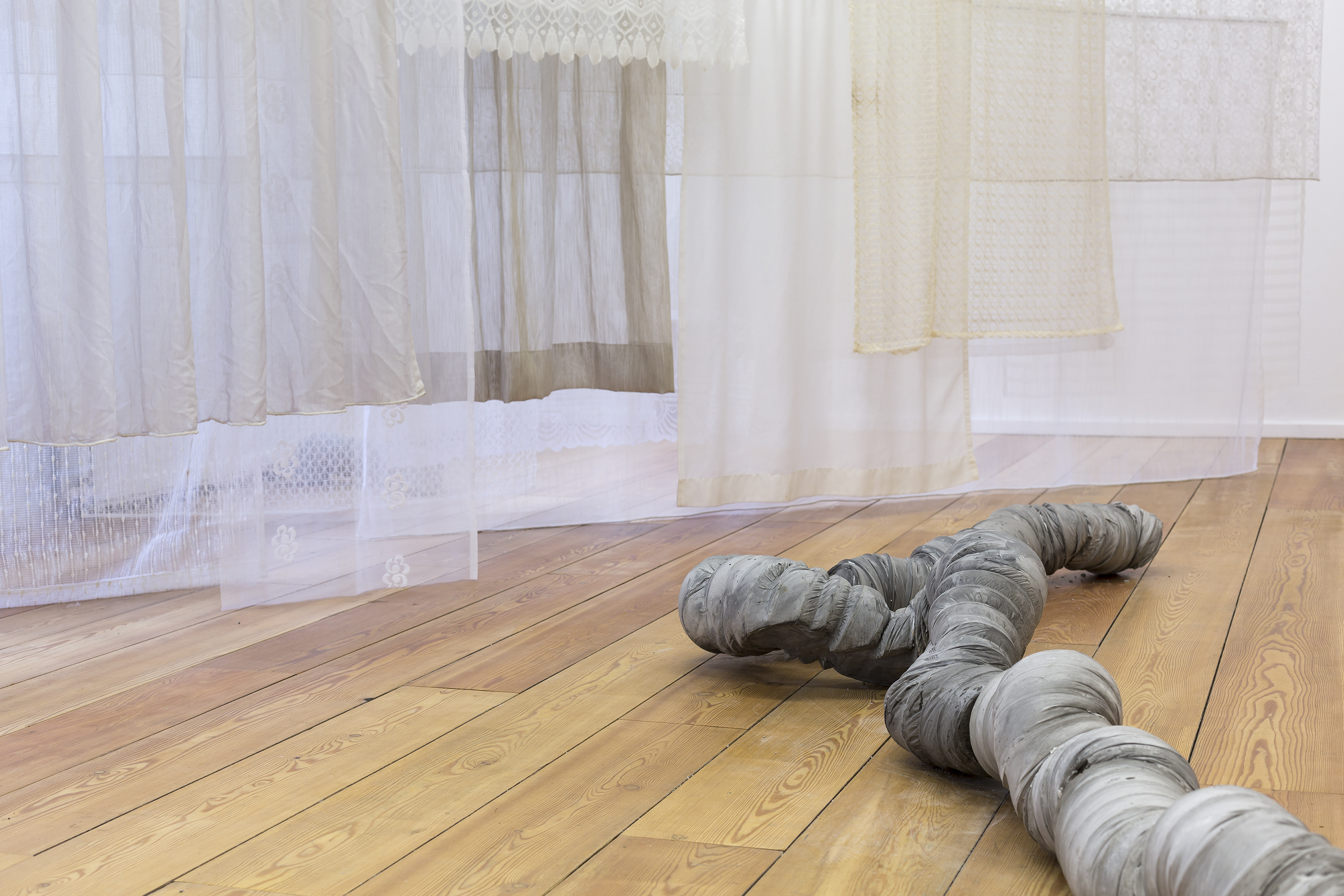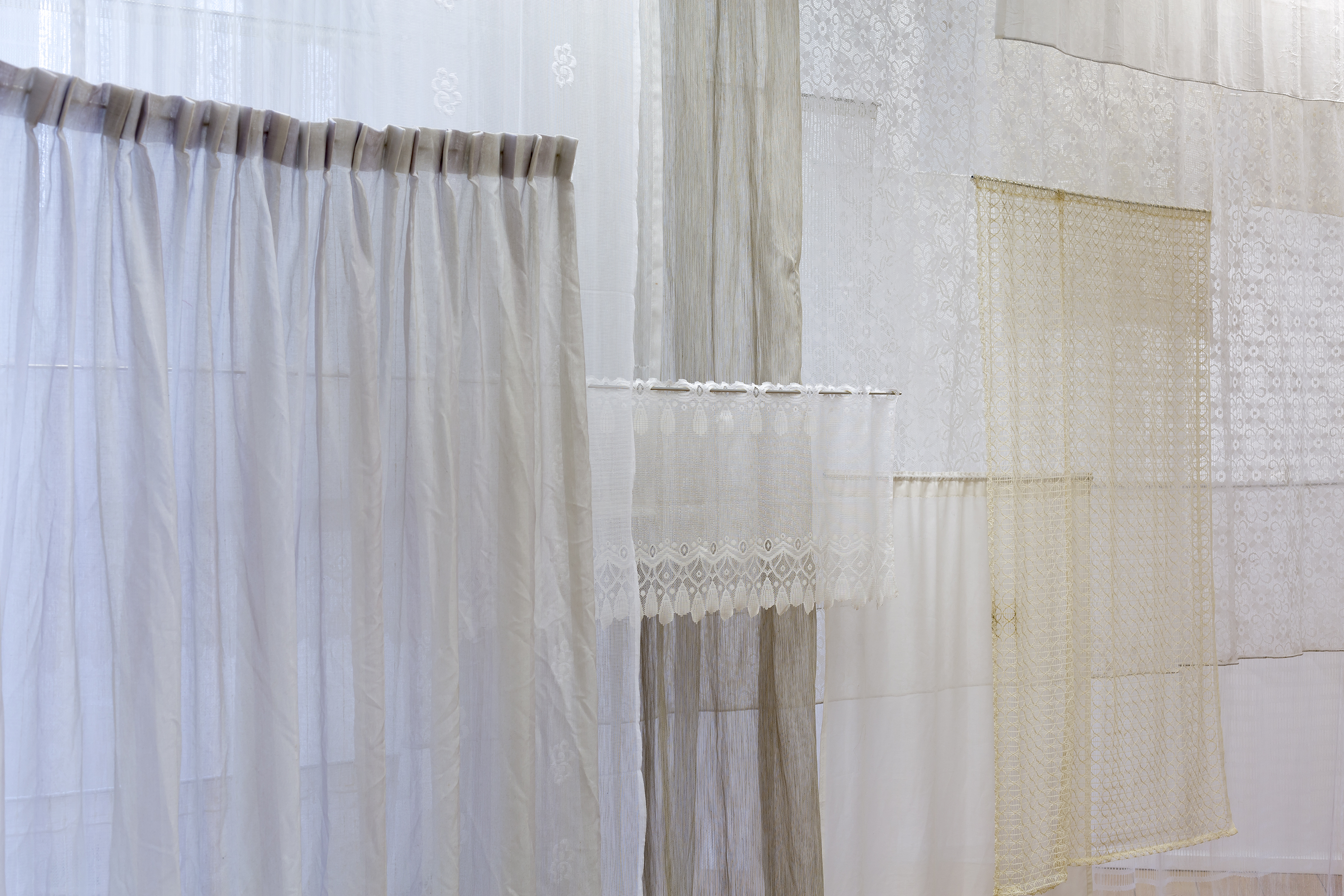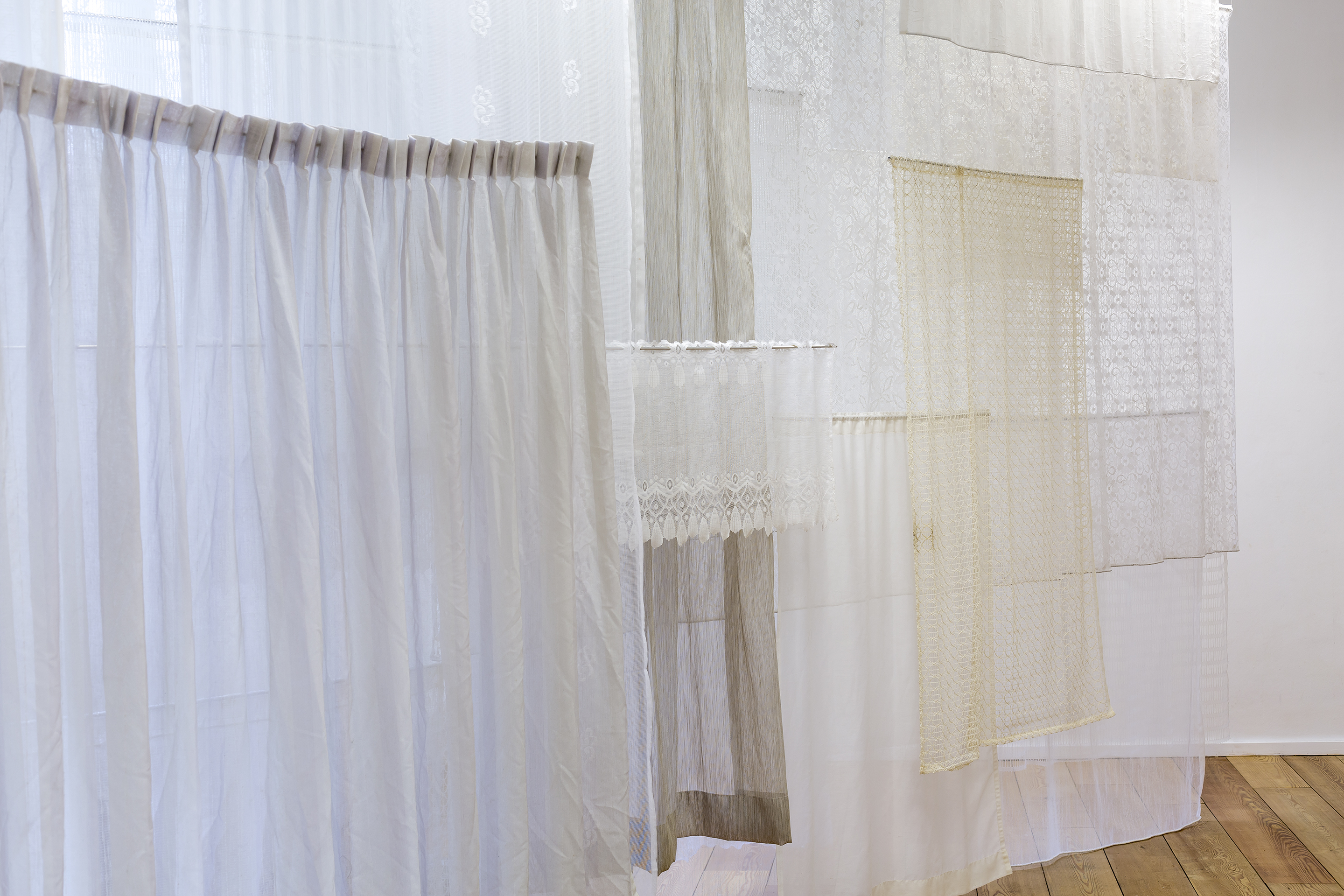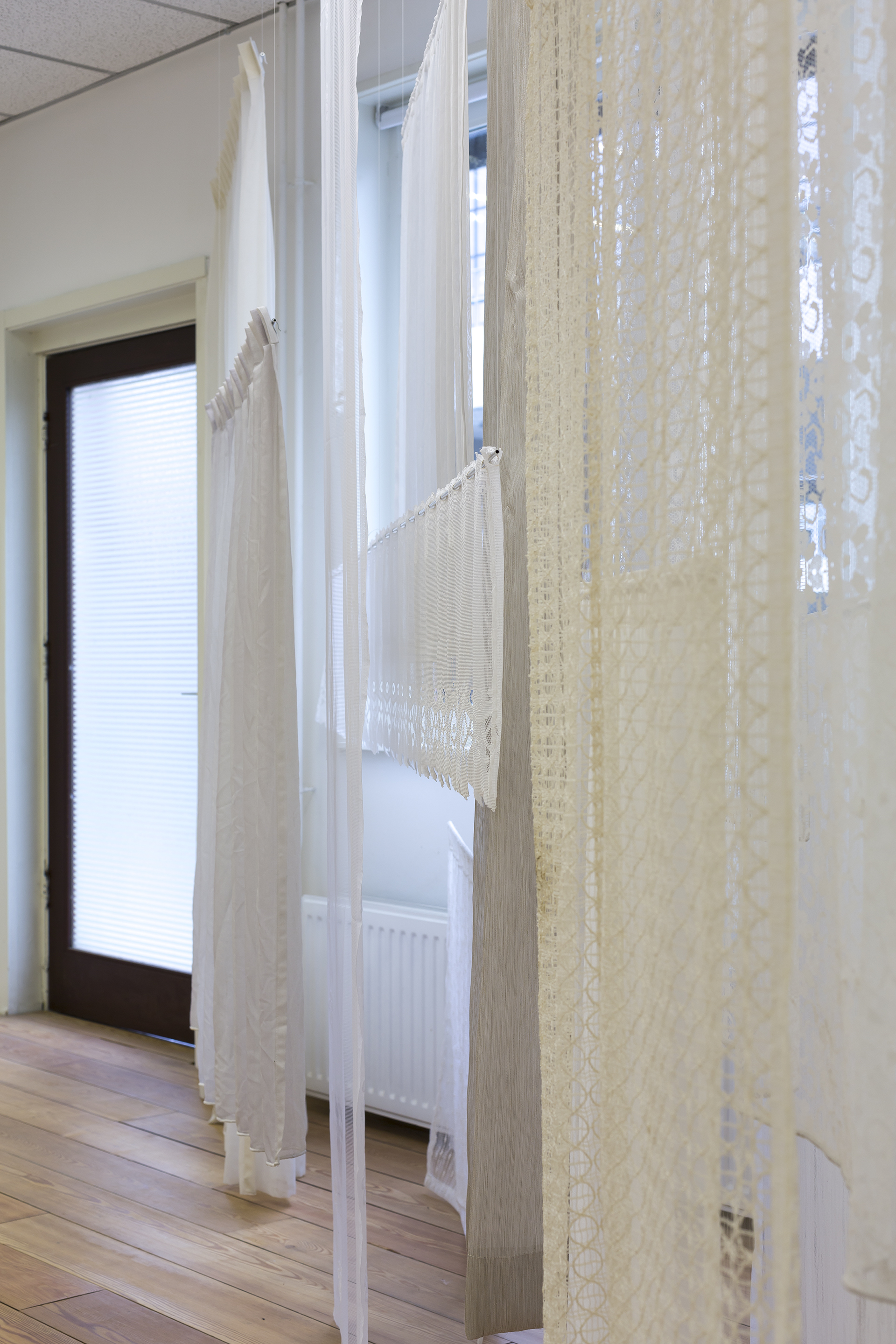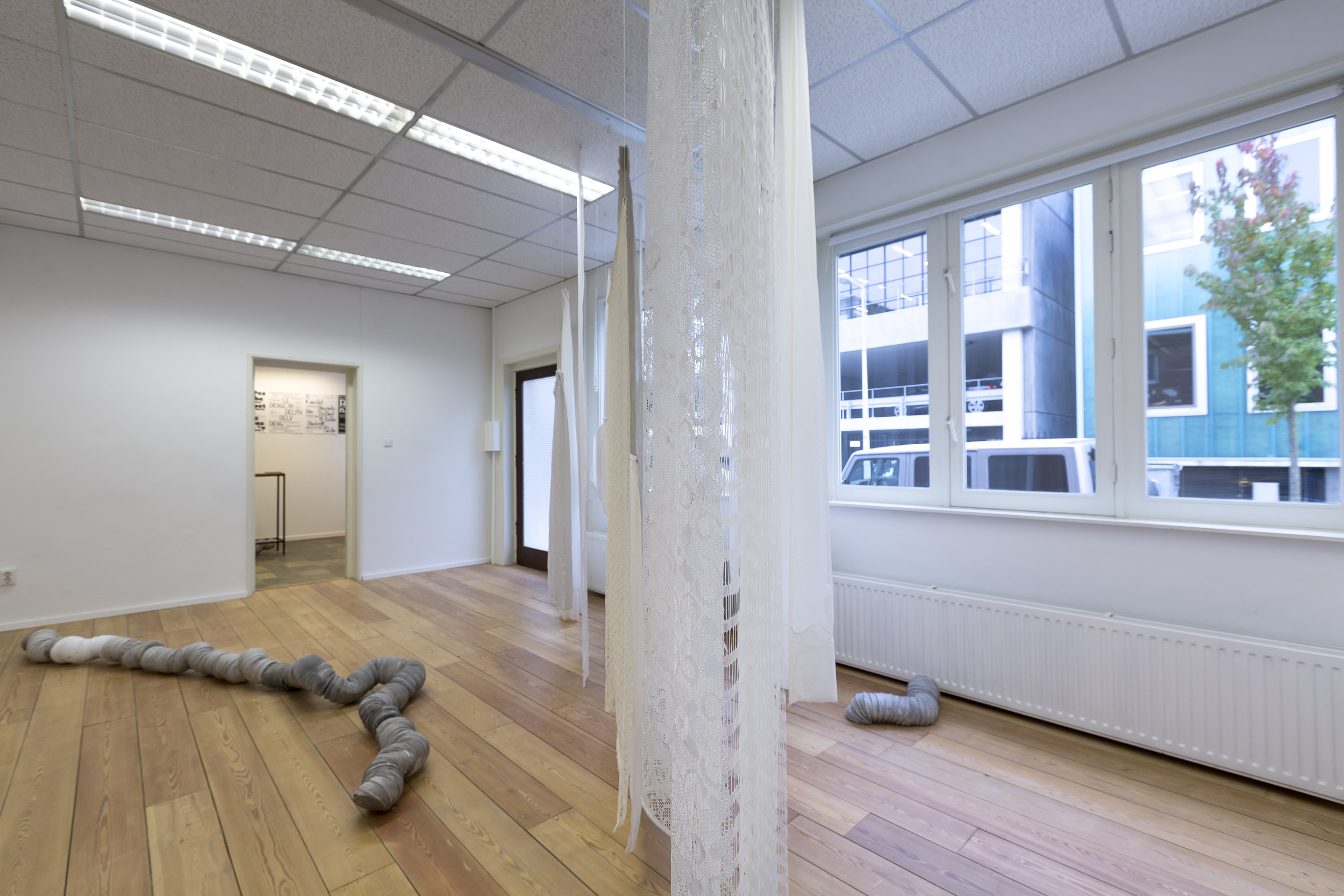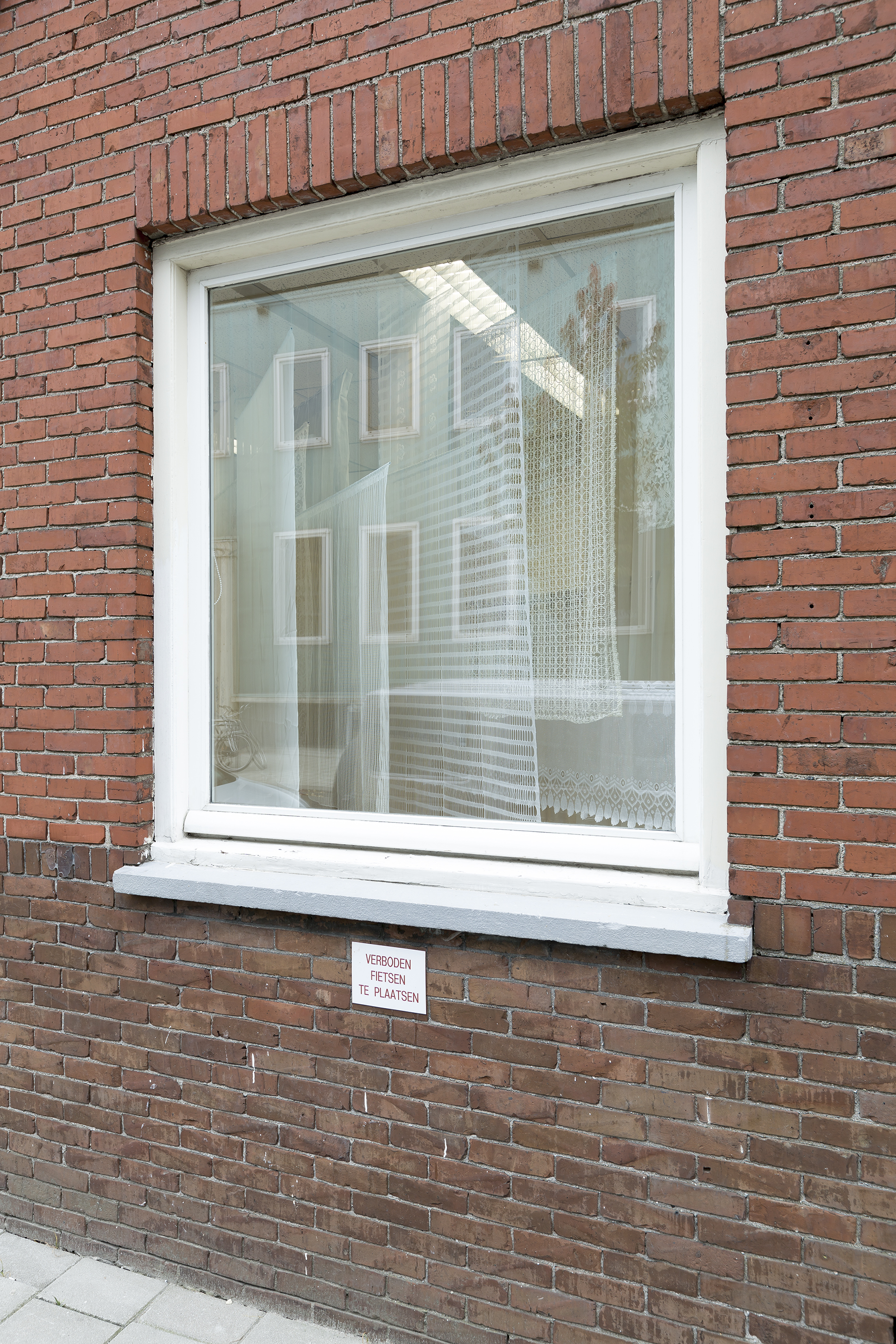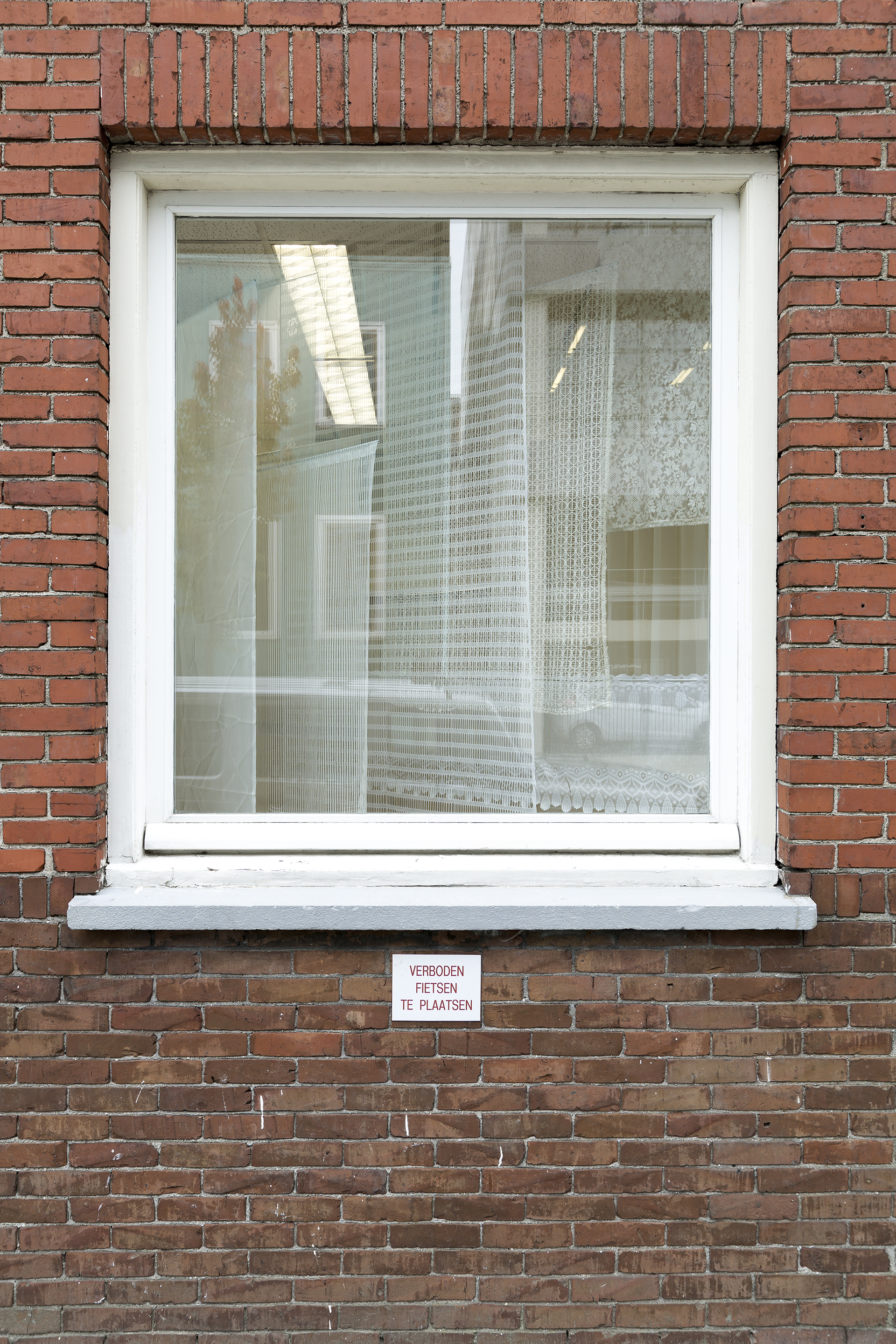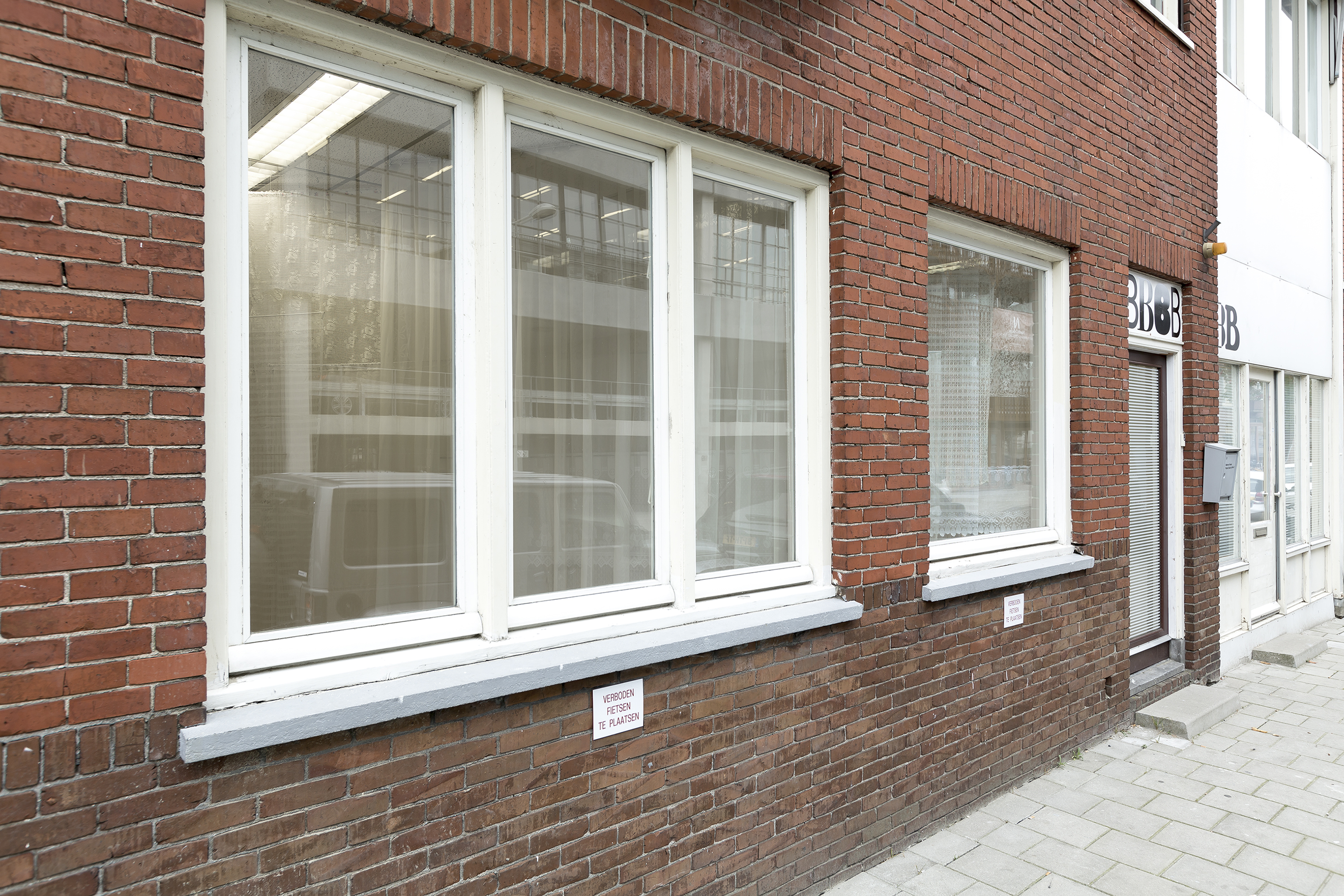 All documentation images by (©) Charlott Markus