DutchCulture China Desk and TransArtists are organizing a meeting on working in and with China. A program to dive into and exchange on the topic of creating in China, on the various aspects of working with Chinese partners, with a special focus on artist-in-residence programs and performing arts.
I will give a reflection on my time in Beijing, how I came to organize the event Dancequality and other works. Other speakers during this event is Kira Simon Kennedy (China Residencies), Edwin Zwakman (artist), Lotte Geeven (artist, TransArtists), Yang Shu (Organhaus, Chongqing) and Mayke Jongsma (Mondriaanfonds).
Moderator is Floris Harm (Asia Editor at NOS -Dutch Broadcast Foundation).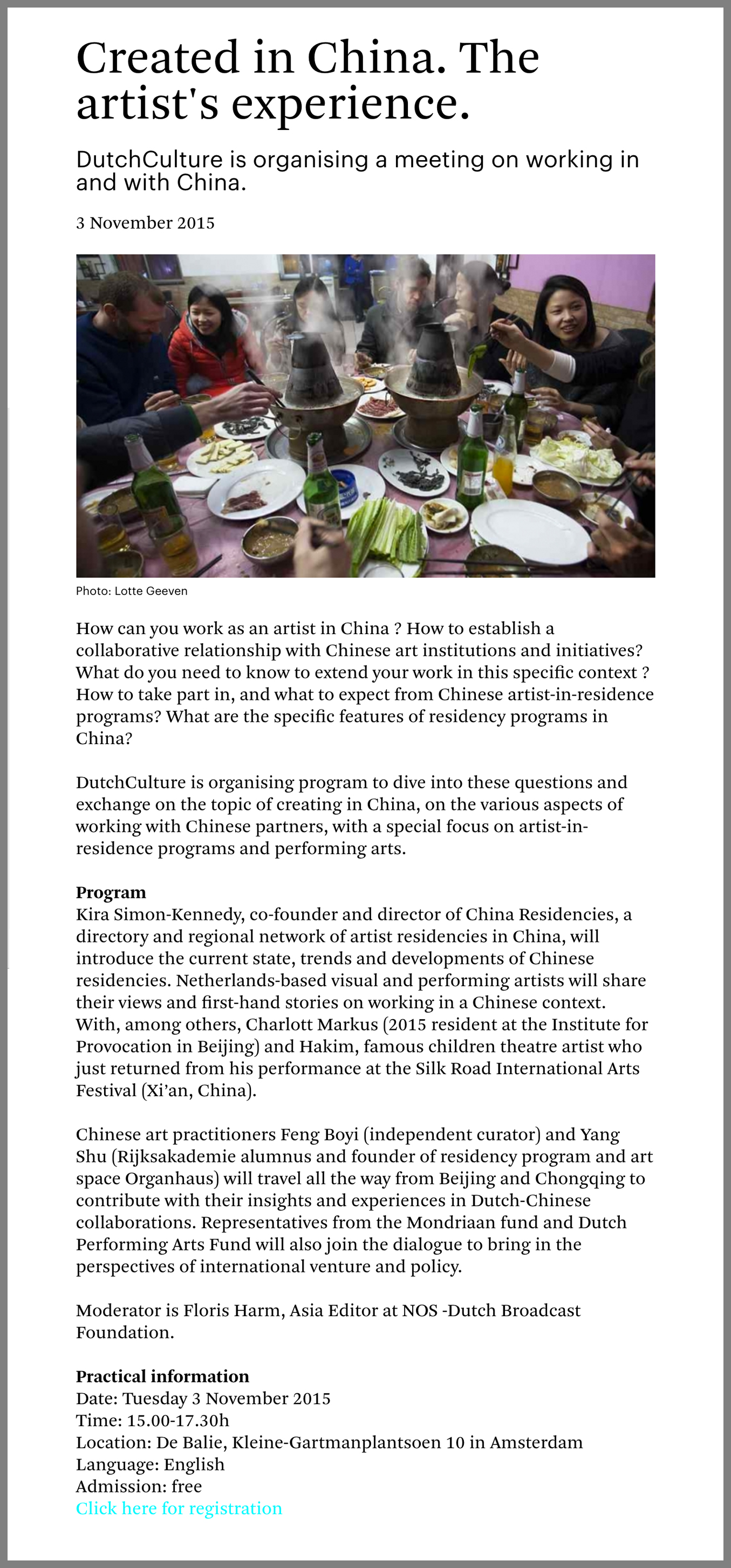 Date: Tuesday 3 November 2015
Time: 15.00-17.30h
Location: De Balie, Kleine-Gartmanplantsoen 10 in Amsterdam