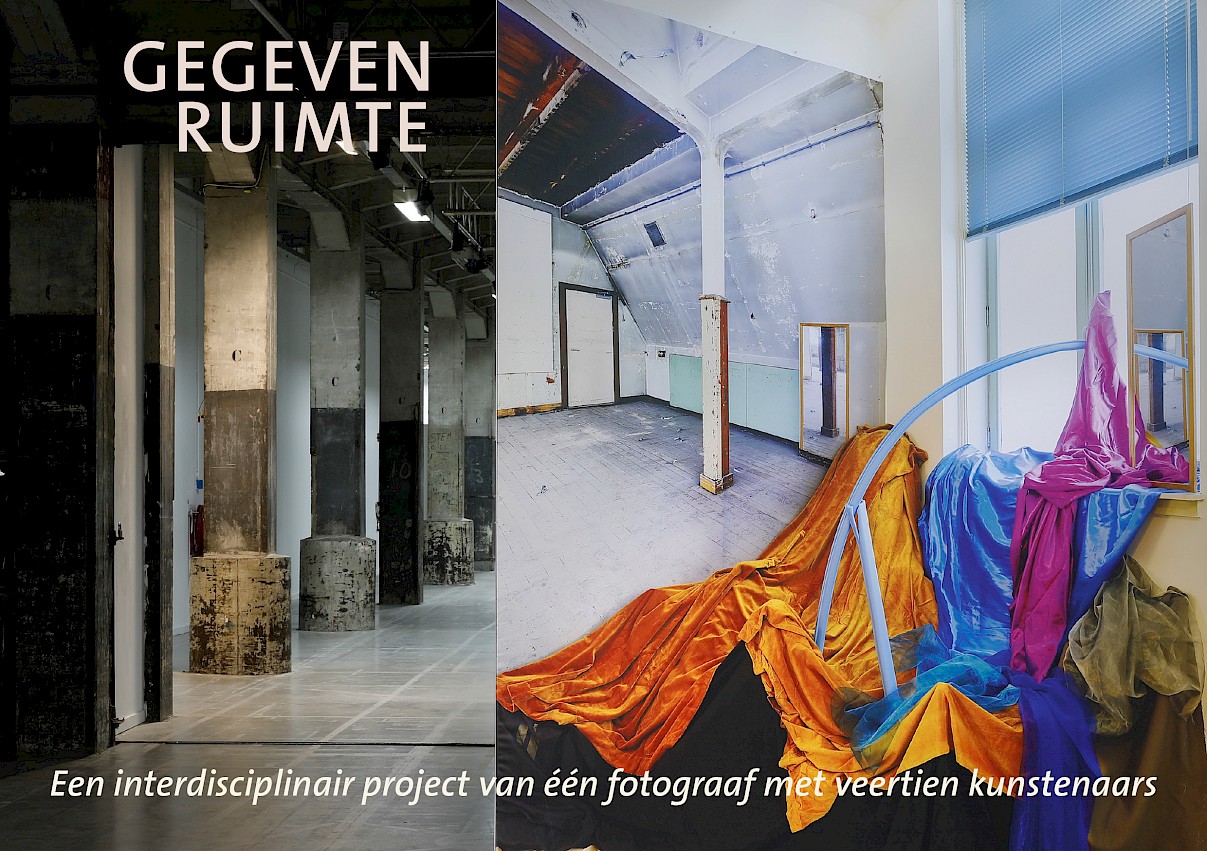 Thursday March 21 at 7pm you are welcome to the opening of GEGEVEN RUIMTE / A GIVEN SPACE
- An interdisciplinary project by photographer Jan Theun van Rees featuring 14 different artists dealing with space, illusion and big size.
The artists featured in A GIVEN SPACE are:
Charlott Markus, Ronald de Ceuster, Guda Koster, Sanja Medic, Maze de Boer, André Pielage, Annabel Howland, Wim Vonk, Suzan Drummen, Aam Solleveld, Eiko Ishizawa, Lonneke de Groot, Emiel Zeno & Marieke van Diemen.
Concept, Curator & Photography: Jan Theun van Rees
Curator context program 'Even more Space': Iris Dik
Artists in 'Nog meer Ruimte'/'Even more Space':
Danielle van Vree, Marlies Rijneveld, Selin Kusku, Marianne van Aperen, Salomé Roodenburg, Ton Meijer & Jan Theun van Rees.
OPENING: Thursday March 21, from 7 p.m. to 10 p.m.
In Loods 6 luggage hall, KNSM laan 289, 1019 LE Amsterdam
Duration: March 22 to March 31, 2019
Open: Thursday - Sunday 12.00 - 18.00
(Thu. March 21 by appointment only)

There are various activities on weekends. Saturday March 23 and Saturday March 30 continuous tours by Jan Theun van rees and Iris Dik
Image on invitations and catalogue front page: Gegeven Ruimte Charlott Markus in de Bagagehal